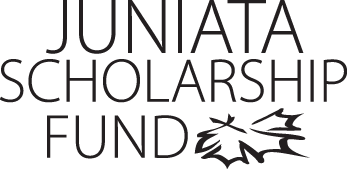 Paige Williams
Program of Emphasis: Environmental Policy/Spanish
Hometown: Exeter, PA
High School: Wyoming Area High School
Why I chose to attend Juniata: Juniata was the only private institution I looked into, mainly because of cost. I knew I wanted a small school but when I was told how many students went abroad it solidified my interest. At first I did not have a solid POE but knew I wanted to 'save the world' through saving the environment, and even though I didn't end up going to the RFS it was still very interesting that I had the possibility.
Clubs and Organizations: Right now I am the vice president of the Juniata College Democrats. Two weeks ago we cleaned up our two miles of adopted R 26, and in the spring we plan on going to the PA College Democrats convention.
Travels Abroad: I studied in Seville, Spain last fall. Many people see Europe as very similar to the United States, maybe because they're industrialized, which could not be further from the truth. I learned a lot about the way Americans are perceived and I hope that I was able to change the fact that most of the time Europeans do not have a very good opinion of us. I had a great experience and improved my language skills immensely.
Most Interesting Class: This semester my most interesting class is Spanish Phonetics and Phenology. At first I wanted to cry because I couldn't grasp things that seemed so simple, yet at the same time it was so interesting that even though Spanish and English don't seem that different, they're fundamentally different in almost every way. The class has really helped me understand how to speak without such a heavy accent and has helped my listening skills as well.
Favorite Faculty Member: Dr. Barlow is super excited that I quit smoking (he asks every week how it's going) and I think it is adorable that he cares so much about the health of his students.
Thank you!

This scholarship was the difference between coming Juniata and staying home and going to school at a college I truly did not like. All the time I hear people saying "I hate my college" or "I wish I went to so-and-so," but I can truly say that I have never wished to leave Juniata and am thankful every day that I found the right school.
Paige Williams
Class of 2014