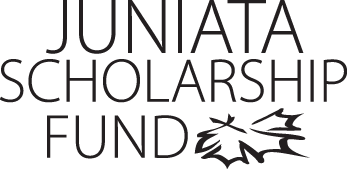 Kaitlyn Yoder
Program of Emphasis: Wildlife Conservation
Hometown: Belleville, PA
High School: Belleville Mennonite School
Why I chose to attend Juniata: I chose to attend Juniata College because of its high standard of education and Juniata's small community atmosphere and small student to professor ratio. I also chose to attend Juniata because of its excellent environmental program.
Internship: I was an extern with the District 15 Pennsylvania Bureau of Forestry. I worked with the forestry technicians in tree cruising, evaluation of forest health and special projects. For example, a prescribed burn, herbicide application and gypsy moth spraying.
Research Participation: I participated in research, determining the effects of deer browse on the regeneration of forest saplings in the land surrounding Raystown Lake. I worked to identify the saplings in each research plot and assigned values for severity of deer browse.
Most Interesting Class: The most interesting class I have taken this year would be the introductory to forestry class I am participating in at the Raystown Field Station. I have taken an interest in the practice of forestry since my summer externship with the Pennsylvania Bureau of Forestry.
Favorite Faculty Member: Uma Ramakrishnan is one of my advisers. She has helped me apply for internships and has helped me make important decisions regarding my future academic plans. I would be much further behind in my academic planning if she had not helped me.
Thank you!

Thank you so much for your generous monetary gift to the Juniata Scholarship Fund. Without the availability of scholarships like this, made possible by your generosity, I would not be able to attend Juniata College.
Kaitlyn Yoder
Class of 2015