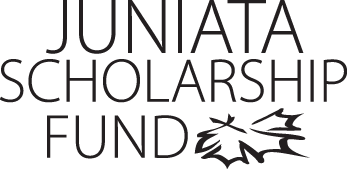 Nicole Jordan
Program of Emphasis: International Studies and French
Hometown: North Yarmouth, ME
High School: Greely High School
Why I chose to attend Juniata: I chose to attend Juniata because when I visited campus, it just felt like the right place for me. I immediately felt welcome and embraced by the Juniata community the second I stepped on campus. I sat in a class and the students were very articulate and the professor was willing to take the time to talk to me and my parents after class. In the end, it was clear that Juniata was the best choice.
Clubs and Organizations: I am a co-president for Nourish International, a member of the Mud-Junkies (ceramics) club, a member of French Club, a CIS (common interest sector) Representative in Student Government for the Services clubs, Laughing Bush (the outdoors club), a Resident Assistant for South Hall, and a Bonner Leader.
Internship: I went on a week-long Urban Immersion trip last year through the Community Service Office. We went to Buffalo, NY and learned about refugee resettlement agencies and volunteered with them. This trip inspired me to do an internship back in Maine over the summer working with Catholic Charities Refugee Resettlement Agency.
Most Interesting Class: My favorite class this year is International Law and Human Rights. It is taught by federal court judge Keith Pesto. I love it because it is really interesting to learn about international law and how it originated and the complex rules that makes it what it is today. There is nothing quite like the way politics works on the world stage, and it is really fun to pull apart different cases that have been argued about in international law.
Favorite Faculty Member: It's actually rather difficult to describe just a single faculty member that has made a different in my life, but if I had to choose, I would pick Dr. Emil Nagengast. He was the professor that talked to my family when I was visiting and he is the first professor that I felt really comfortable talking to outside of class. He has always been available to talk about anything and we have had many constructive conversations about my future and what I need to do to be successful.
Honors Received: I received the Outstanding Freshman Award during May Day last spring.
Thank you!

It is because of your donations that I am able to attend Juniata College. My family would not have been able to send me here if it were not for donations such as yours. I cannot say thank you enough; every dollar that I don't have to pay for my education is one dollar I don't have to worry about after I graduate.
Nicole Jordan
Class of 2016