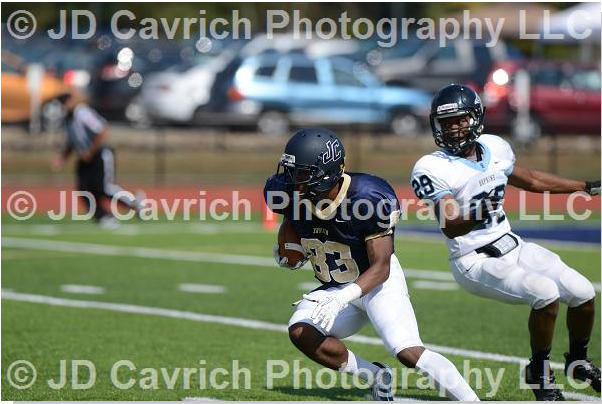 DaVon Mitchell
Program of Emphasis: Business Marketing
Hometown: Schwenksville, PA
High School: Perkiomen Valley High School
Why I chose to attend Juniata: I chose Juniata because of the academic reputation it has. A Juniata degree holds weight when it is time to continue on after college.
Varsity Sports: Football-Wide Receiver, Kick Returner
Most Interesting Class: Intro to Business was the most interesting class I took. It showed me that business is a wide spectrum, not a closed field.
Favorite Faculty Member: Coach Launtz made a huge difference in my life. He helps his players learn to better themselves on and off the field. He has done a lot for me and my mother.
Thank you!

Thank you very much for allowing me to have a chance to continue my education at such a prestigious institution. Without your help I would definitely not have been able to attend this college because of financial reasons. It helped immensely considering this was my top school that I wanted to attend.

Thank you again,
DaVon Mitchell
Class of 2017