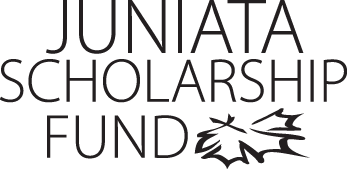 Zachary Moffa
Program of Emphasis: Geology
Hometown: Huntingdon, PA
High School: S. Huntingdon School District
Why I chose to attend Juniata: When I was in high school, I knew I wanted attend college in Pennsylvania, my home state. I also knew I would likely end up studying geology. Juniata had and still has an excellent geology program and is located close enough to my hometown that the scenery and geology look similar.
Clubs and Organizations: Andrew Lawson Geologic Society- Member for three years
Most Interesting Class: Paleobiology of Invertebrates has been one of the more interesting classes I have taken this year, and one of the most interesting I've taken any year. I've always been fascinated by fossils and the lifeforms that left them behind, but the material is only half of the reason I enjoy the class. The structure of the class itself allows a person to learn the process of learning, stimulating one to think and apply methods and techniques learned or inspired by the classwork.
Favorite Faculty Member: There are too many good professors to acknowledge one or another for any one difference-making action or course of actions. Instead, I will say that the geology professors, Dr. Mutti, Dr. Mathur, and Dr. Powell, have collectively and actively taught my classmates and me what it truly means to be a geoscientist. I now have an immense appreciation for their teaching styles, knowledge, and availability when a question arises. However, I must also admit that this is a somewhat biased answer, as these are the professors a geology major spends the most time with.
Thank you!

Dear Class of 1947 Sponsors,

I regret that I cannot thank you personally, by name, but I wish to convey my gratitude for your assistance in my education. Without this assistance, I would likely not be able to attend Juniata College. I might have ended up elsewhere, which is not necessarily a bad thing, but the kind of education received in most places I could otherwise afford would not be the kind of well-rounded, in-depth, and rigorous education that one can receive at Juniata. I truly appreciate the opportunity to learn at this college.

Sincerely,
Zachary Moffa
Class of 2015