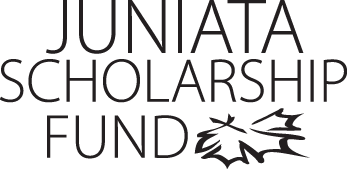 Mariya Petrova
Program of Emphasis: History
Hometown: Brooklyn, NY
High School: Brooklyn Technical High School
Why I chose to attend Juniata: For one thing, I'm from a large city, and a change of scenery to a safer sort of environment was appealing. My decision was sealed, however, upon receiving the scholarship because it's helped me so much. There were other schools I was looking at (such as Penn State and PhilaU) that didn't offer nearly as much financial aid. Also, such schools were very large and I was scared of getting swallowed up. On this campus, everyone knows each other and it's great for me because it establishes this feeling of a family that I think a lot of colleges try to emulate. I'm just very happy to be able to be here.
Clubs and Organizations: Muslim Club - Learning Arabic.
Most Interesting Class: European History to 1550 with Professor Belle Tuten. She's charismatic and makes history appealing to those who might not be particularly interested in the subject itself. I love history, and having a professor who's passionate about it made the class just that much more enjoyable.
Favorite Faculty Member: Alison Fletcher - For being a great advisor. She's helped me so much in terms of choosing schedules and follow-ups and helping me decide on which classes to take; things like that. Laura [SODEXO] - She works at the swipe-in station at Baker, and she always puts a smile on everyone's face because of her positivity. Rosalie Rodriguez - Gave me the honor of being a part of the PLEXUS program, which I'm grateful for because it helped introduce me to lots of new people with whom I could relate (urban backgrounds, immigrants, etc).
Thank you!

To the class of 2002 -

Coming from a family that's never had a lot of money, this kind of gift is extremely generous and I'm grateful for it. Honestly, if it weren't for the scholarship, I don't think I would be in Juniata today - or any college, really. Money is tight and right now it's just my mother and myself, so when I received this scholarship, I was blown away. It was the best gift any student could receive: the chance to break away from the city and go out and grow.

My mom was reluctant to let me go so far from home (even though it's only about five hours driving) but I managed to convince her that it would be a good experience. If it seems like I am veering off, I'm sorry. It's just hard to put my gratitude into words, when I'm so very thankful. Once more, thank you for making this possible for me, and the rest of us who were blessed!

Sincerely
Mariya Petrova
Class of 2017