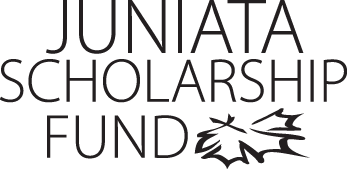 Victoria Arriola
Program of Emphasis: Wildlife Conservation
Hometown: Hillside, IL
High School: Saint Joseph High School
Why I chose to attend Juniata: I chose Juniata College on a whim. I did not take choosing a college as big of a deal as I should have. Even though some prospective students spend the entire year choosing the college perfect for their future, I chose it because it met all the requirements I was looking for from an academic and athletic aspect. It had my major and it seemed like a college that has a very good learning environment. I didn't know how big of an impact a school would have on me. I fell in love with Juniata, from the beautiful fall to the amazing people that have come through these doors. This is why I can not begin to thank the class of 1957 enough, because this college is a life changing experience. I can honestly say that Juniata has helped me become the true me and I have never looked back on my decision that happened on a whim.
Clubs and Organizations: I am a part of a fairly new club called African dance and I did participate in a hip hop class choreographic by the dance team.
Varsity Sports: I played on the Juniata Women's Soccer team my freshman year and the position I played was goalkeeper.
Most Interesting Class: The most interesting class that I have taken this year is Intro to Physical Inorganic Chemistry. The reason why this class is so interesting is because the high school that I came from didn't have the best chemistry program, so unfortunately I did not retain much of the information of basic chemistry. This class has helped me learn chemistry and actually learn to really like chemistry. I still struggle from time to time trying to grasp the material, but I have never enjoyed learning something difficult to me as much as I have in this course.
Favorite Faculty Member: My professor, Dr. Sharon Yohn, has made a difference in my second year here at Juniata College. Dr. Yohn is the best teacher that I have ever had. As previously mentioned, I came into the class with little to no chemistry experience. Dr. Yohn has taken time out of her day to explain simple issues I had with lessons. No matter how obvious or how simple the question, she never looked down on me for my lack of knowledge. She always had the time and patience with me with learning new material whenever I needed help. Dr. Yohn has helped me so much this semester. She also taught me to keep my head up and to never be afraid to ask questions.
Thank you!

I would like to thank the class of 1957 for giving me this scholarship. I can not begin to explain how important this scholarship is to myself and my family. It has taught me that what one person, or one class, considers to be a small act of kindness can have a huge effect on a persons life and future. I would not be able to attend Juniata College without your help and support.
Victoria Arriola
Class of 2016