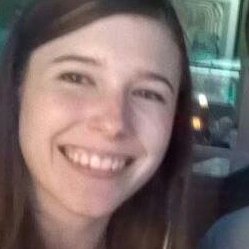 Gabrielle Cannon
Program of Emphasis: Biology
Hometown: Hummelstown, PA
High School: Lower Dauphin Senior HS
Why I chose to attend Juniata: I chose to attend Juniata because of the excellence of the biology department, impressive facilities and research, and the collaborative nature of the student-faculty dynamic.
Internship: As both a discussion leader and teaching assistant for the introductory biology class, I plan and host weekly review sessions as well as assist students with ecological field & lab techniques.
Research Participation: Dr. Muth and I have been conducting plant invasion ecology research since the summer of 2011. Projects include: development of a citizen science early detection/rapid response program, investigation of the impact of Marcellus Shale drilling on rare and invasive plant species, modelling of the potential spread of Thousand Cankers Disease in PA, and notably publication in the journal Biological Invasions titled "Assessment of plant community restoration following Tree-of-Heaven (Ailanthus altissima) control by Verticillium albo-atrum." Additionally, I've just begun turtle behavioral ecology/natural history research with Roy Nagle this fall and will be continuing in the spring.
Most Interesting Class: Microscopy with Dr. Chan is an interesting and immensely useful research-based course. I've been gaining skills ranging from simple brightfield imaging to fluorescence and scanning electron microscopy, as well as learning how to work with an important model organism, C. elegans. All of these experiences have improved my breadth of knowledge and competence as a student researcher.
Favorite Faculty Member: Dr. Muth has been a great mentor. I've grown immensely, both academically and professionally, during the course of our research together for the past two years.
Honors Received: ßßß, National Biological Honors Society
Thank you!

Dear Class of 1968,

I cannot thank you enough for your generosity! My academic career here at Juniata has been funded almost entirely through scholarships. Without the continued support of you and your peers, I would not be able to afford the quality education I receive here.

Because of the financial aid provided by you, I will have minimal loan debt after graduation and am able to focus on academic & professional development as opposed to financial management.

I am incredibly thankful for your support and hope to one day pay the generosity forward to future students.

Gratefully,
Gabrielle Cannon
Class of 2014