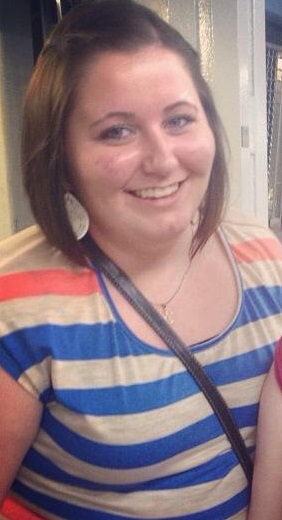 Malaree Yablonski
Program of Emphasis: Social Work
Hometown: Todd, PA
High School: Huntingdon Area High School
Why I chose to attend Juniata: I'm a Huntingdon native and I was so lucky to grow up in a town that had such a great college. I remember when I was younger looking up to all the students I saw walking around on campus and the student teachers that came to the local schools that Juniata was an instant interest when I began searching for colleges in 11th grade. At that time, I didn't really know what I wanted to study and Juniata was very welcoming of undecided students during the open house I attended. That same day I submitted my early admission application and was accepted. I was very relieved that I could continue my education in my hometown while still being immersed in the diverse community that is Juniata College.
Clubs and Organizations: National Society of Leadership and Success - member Social Work Club - member, 2 years Strong Voices - member, 2 years; Vice president 1 year Power Up Gambia - member, 1 year
Internship: I completed an 80 hour internship with the Huntingdon County Probation Department in Huntingdon during the fall, 2012 semester. During my time there, I shadowed adult and juvenile probation officers, the supervisor & the director. I assisted with facilitation of client appointments and interviews and participated in supervision meetings and prepared intake information forms. I was also able to attend several court proceedings that involved the office's clients.
Travels Abroad: I participated in the Summer study abroad trip in The Gambia, Africa. Professors Emil Nagengast and Daniel Welliver facilitated and oversaw the trip. I spent three weeks with about twenty other students and interacted with the local population. We visited several non-governmental organizations, the main political party's headquarters, and discussed social issues with several Gambia University students that helped guide us on our trip. The highlight of this experience was just getting to know different people. I had never traveled outside of the United States before so I felt like a sponge the entire time, soaking up everything!
Most Interesting Class: The most interesting class that I've taken this year is Beth Williams' Social Problems and Social Welfare class. This class is interesting to me because we have been introduced to several social problems in America that I had not considered to be as severe as they actually are. For example, food insecurity. This class has really opened my eyes and informed me of several important issues that I had not been aware of before.
Favorite Faculty Member: To pick just one faculty or staff member would be unfair. Each professor that I've had for any class has been extremely helpful and challenged me to work hard and want to do well. All of the experiences with many professors has made a difference in my life because they are truly amazing and such intelligent people that they make me want to continue to improve myself so I can one day be as brilliant as many of them.
Honors Received: National Society of Leadership and Success
Thank you!

I would like to express my immense gratitude to the Class of 1951 for their support. The receipt of this scholarship has helped make my financial burden more manageable. College is extremely expensive and I'm glad that the alumni that have donated from the Class of 1951 recognize that. Without this financial support, I doubt I could afford to come to Juniata College. I work full-time to support my college endeavors, and where the paychecks have fallen short, the scholarship fund has undoubtedly helped make up for it. Words cannot express how thankful I am to have had this support during my time at Juniata College. I will be graduating in May, and I have the class of 1951 to thank in helping make that achievement possible!

Sincerely,
Malaree Yablonski
Class of 2014