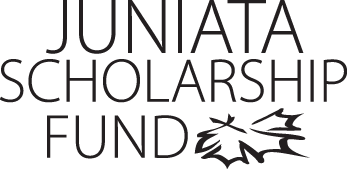 David Haselton
Program of Emphasis: Accounting
Hometown: Glenn Dale, MD
High School: Dematha Catholic High Sch Boys
Why I chose to attend Juniata: When I was first looking for colleges, I wanted one that was small and had a good undecided program. I couldn't really handle the bigger campuses and preferred one where teachers could interact with the students better and people could recognize each other better. While several college I visited met this criteria, the thing that ultimately led me to Juniata was the advisory program that allowed for two advisors, a general and one from the POE, so people could get more information to make better decisions.
Clubs and Organizations: The clubs I've been a part of are the amine club, Gaming Club, Star Wars club, Stargazers, Mud Junkies, Archery, Skull-diggers, PAWS, and Habitat for Humanity. However, while I do try to attend most of these meeting, I am just a member of them and don't have any leadership roles in them.
Internship: I've only had one internship and that was with an accounting firm called CMRG. There I mostly filed away important documents and receipts. I also learned how to apply what I learned in accounting when operating Quickbooks to enter bills, accounts receivable and print out checks to mail.
Most Interesting Class: The most interesting class I am taking this year has to be Mass Media because of how much is involved with it. From this class, we're being shown how different forms of communication effect what society's norms are and how much of an impact they have on us, even when we are completely unaware of it.
Favorite Faculty Member: I think the one that had the biggest impact is Dom Peruso, my accounting advisor. When I first entered, I was undecided on what I wanted to do, but since I had an interest in math, I decided to start from there. However, I didn't know what I wanted to do with that for a career. So, when someone suggested accounting, I took it my second semester and had Peruso. I then decided that this was what I wanted.
Thank you!

I would like to take this time to say thanks for awarding me this scholarship. It really means a lot to me. My last semester before summer break, I found myself working really hard and I had a couple of concerns when it came to a couple of my classes. However, the fact that I was able to maintain my grades and that I was awarded this shows that the hard work I put it was worth it.

Sincerely,
David Haselton
Class of 2015