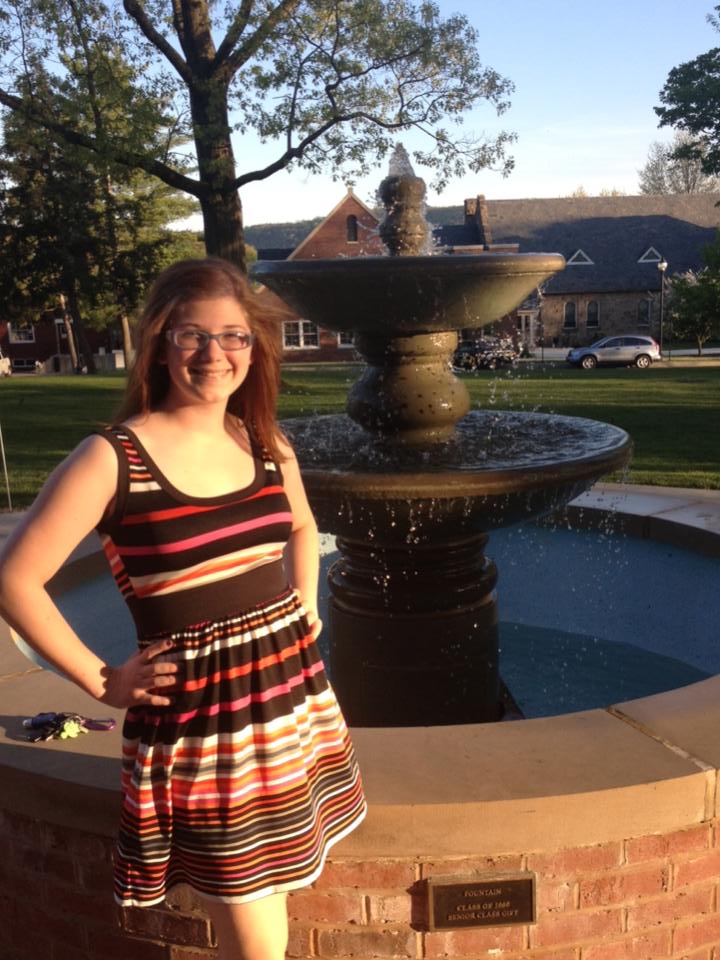 Katherine Stacherski
Program of Emphasis: Environmental Science
Hometown: Exton, PA
High School: B Reed Henderson High School
Why I chose to attend Juniata: I chose Juniata College because of the feeling of community and Juniata's recognition in the study of natural sciences, particularly Environmental Science. One reason I came here is I really look forward to spending a semester at the Raystown Field Station to study science in the field. I want to go to the field station during the semester where I can study forestry and ecology.
Clubs and Organizations: I'm involved in the Juniata Environmental Coalition (JEC) and the Eagle Ambassadors (EA) program. I like JEC because we try a lot of different ways to keep Juniata an Eco-conscious campus, like promoting recycling projects. being a part of EA is important to promote how I feel about Juniata while encouraging prospective students and showing them how nice it would be to come here.
Most Interesting Class: One of the current classes I am taking is Water Resources. This class is an overview of the water cycle and how it affects us. I've learned that every little change in a surrounding area has some impact on a nearby stream. These effects are influenced by everything from building a parking lot that changes the movement of rain water to snow drifts that could affect flooding in the spring seasons, water is an extremely important resource to us.
Favorite Faculty Member: Dr. Sharon Yohn has left a great impression on me this year. Not only is she a brilliant teacher but she is very accommodating when it comes to helping students. She is my professor for Physical Inorganic Chemistry and she has made it easy and engaging to learn about Chemistry. Being an Environmental science major, chemistry is important to understanding natural processes.
Thank you!

Thank you so much for your continued support of Juniata College and your donation that has provided me the scholarship and opportunity to attend Juniata College. Because of this scholarship I was able to come to Juniata College to study Environmental Science. I'm really passionate about the environment, so it means a lot to be able to study here with all the opportunities Juniata provides me.
Katherine Stacherski
Class of 2016