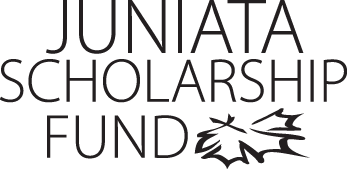 Yasmine Naama
Program of Emphasis: Exploratory
Hometown: Medford, MA
High School: Prospect Hill Academy
Why I chose to attend Juniata: I chose to attend Juniata College because out of all of the colleges I was accepted, Juniata was the most welcoming. In addition to being extremely welcoming, Juniata also offered me the best financial aid package. After I received my financial aid package I attended an accepted students day where I immediately knew afterwards that I wanted to attend. All of the traditions and kindness offered here made me feel like I was at home even though this was a totally new and different place. It was a new place to call home even though I was at least 400 miles away. I grew up in a city and the peace that Juniata offers makes me feel like a totally different person. Boston will always have a place in my heart but Juniata's campus, academics and community offer a new home in my heart.
Clubs and Organizations: I have participated in AWOL and Eagle Ambassadors. In AWOL, I have attended meetings every week in order to learn more about what I can do to help with the community here on campus. For Eagle Ambassadors, I have been a lunch buddy for prospective students and I hope to become a tour guide some time in the future here at Juniata.
Most Interesting Class: The most interesting class I have taken this year was Intro to Human Communication. I had no previous background in communication so it was a new experience for me. I am extremely interested in how we communicate with each other and what that reflects about us. It also made me decide on a possible POE for next semester which I was hoping to accomplish in my fall semester. The professor was overall one of the best professors I have had at Juniata so far. She was extremely kind and a great teacher.
Favorite Faculty Member: My Intro to Human Communication professor, Dr. Cockett, has made a difference in my life because she has opened my eyes to the world of communication. I always find myself fascinated in her class and she continues to inspire me to pursue a career in communications due to her great teaching skills in the classroom. She also adds a personal feel to her lessons which I value a lot because it makes them more interesting.
Thank you!

I am honored to have received this scholarship. Financial aid was a main figure when it came to deciding where to attend college in the fall. After I had received numerous financial aid packages from the other colleges I had been accepted to I was beginning to lose hope that I would not be able to attend where I wanted to go because I could not afford it. I received Juniata College's financial aid package last and it was a breath of fresh air. Juniata offered me the best package and they were extremely kind to me every step of the application process. Attending Juniata College has meant the world to me because it has overall changed my life. The scholarship I have received means a lot to me because I value my education and so do my parents. Without this financial support I would have had trouble paying for Juniata. As I continue to study at Juniata, I will always value the scholarship I have received from the Class of 1974.

Thank you again,
Yasmine Naama
Class of 2017