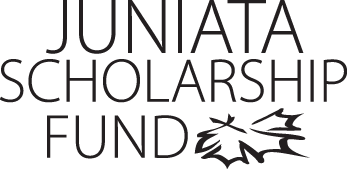 Taylor Eadline
Program of Emphasis: Biology
Hometown: Bethlehem, PA
High School: Liberty High School
Why I chose to attend Juniata: I chose to attend Juniata college because I loved the area and the environment. The people were so kind and friendly when I visited. It just felt like home to me.
Most Interesting Class: The most interesting class I took this year was The Global Conversation. It is interesting to me because we learn about global issues involving our environment and we work with students from schools all over the globe.
Favorite Faculty Member: One person who has made a difference in my life is Dr. Matter. I did not have an advisor in my POE my first year and he helped me pick classes and sort out my schedule. I always feel a lot better after leaving his office and I am happy to say he is now my advisor.
Thank you!

Thank you so much for giving me this scholarship. It has helped my family with the financial aspect but has also allowed me to be thankful for our Alumni. I think it is a great way to give back to the Juniata community and I look forward to being able to do the same. Thank you so much!
Taylor Eadline
Class of 2016