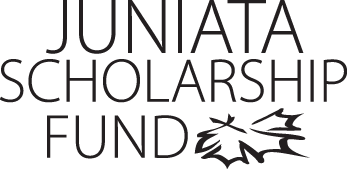 Anna Bistline
Program of Emphasis: Biology with a secondary emphasis in Russian
Hometown: Altoona, PA
High School: Altoona Area Sr High School
Why I chose to attend Juniata: I chose to attend Juniata for two reasons: a) the reputation of the Biology program and the acceptance rates for Juniata graduates getting into medical school b) the ability that I will have to study abroad in non-traditional and non-English speaking locations. Juniata gives me the chance to go abroad to Russia. I also have learned to appreciate the small size of the campus and the student to faculty ratio that Juniata provides because most professors that I have come in contact with actually care about the academic performance and well-being of their students.
Clubs and Organizations: I am secretary of Catholic Council, as well as a regular liturgical minister at mass, a College Writing Seminar lab leader, a member of Russian club, member of Chemistry club, a member of the National Society of Leadership and Success, and a member of HOSA.
Internship: I had an internship last winter break as well as this past summer with Altoona Family Physicians (part of UMPC-Altoona, the former Altoona Regional Health System). I had the opportunity to shadow the hierarchy of medicine as I interacted with medical students, resident doctors, interns, and supervising doctors. It gave me great insight on what actually goes on in a hospital and reaffirmed my future career choice.
Most Interesting Class: The most interesting class I have taken this year would be Bio II - Functions of Cells and Organisms. It's interesting because not only is it major specific, but it's also interesting as it deals in more specifics with the human body in comparison to other organisms.
Favorite Faculty Member: W. David Wilkins has made a positive impact in my life. Even though I had him last year for CWS, he still likes to stay in contact and really values his students. His class was one of the most challenging I've taken at Juniata, for he had high expectations and time-consuming assignments, yet he likes to teach students how to think and increase their writing style ten-fold.
Thank you!

I would personally like to extend my thanks to the Class of 1966 for awarding me this scholarship. Any and all scholarships are greatly appreciated as they assist me in furthering my education.
Anna Bistline
Class of 2016