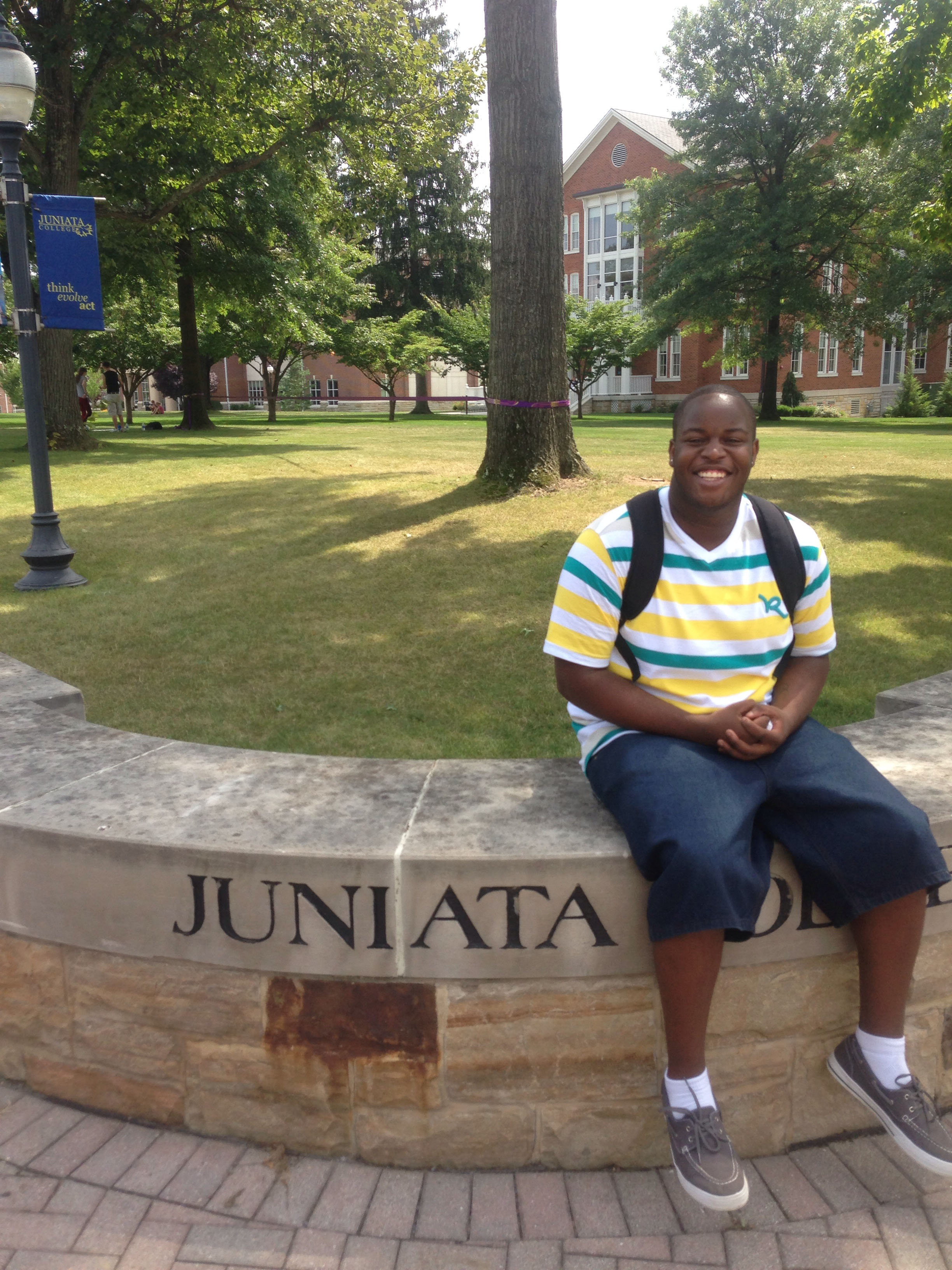 Jared Browning
Program of Emphasis: Mathematics|Finance
Hometown: Philadelphia, PA
High School: Boy's Latin of Phila. Charter
Why I chose to attend Juniata: I chose Juniata so I could escape the violence in Philadelphia and come to a peaceful, happy, welcoming campus where I would be challenged not only academically, but socially as well. Being smart does not always grant you success. You have to have the right personality, and a well-rounded attitude towards life, and when making a decision on which college to attend, I felt that Juniata would be the best at giving me the skills to succeed.
Clubs and Organizations: Astronomy Club - Treasurer Intramural Basketball(3 vs 3) team captain/ power forward
Most Interesting Class: The most interesting class that I've taken so far this semester is French. Learning a new language has been very difficult for me, but has also gave me so much interest into further learning the language and understand the culture of the French as well.
Thank you!

Receiving a scholarship to help pay for college has been one of the greatest gifts I have received in my life. This feeling of gratitude motivates me to work even harder than I already do and to never give up. Just the thought that complete strangers are putting their trust into me and investing their money for me to receive a higher education at Juniata amazes me. I hope that their investment will pay off and I will help create a better future. I am inspired to work hard, and make every penny handed to me count in every way possible. Words cannot simply explain how grateful I am for receiving this scholarship. I thank God every day for people like you who have impacted my life so positively and I pray that I can live up to what was given to me.

Sincerely,
Jared Browning
Class of 2017