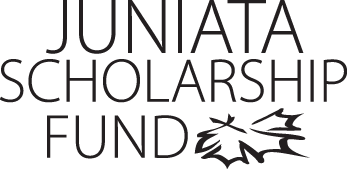 Cassandra Biondi
Program of Emphasis: Environmental Geology
Hometown: Johnsonburg, Pa
High School: Johnsonburg Area High School
Why I chose to attend Juniata: Coming from a high school class of only 48 students, I loved how small it was. I visited here multiple times and the people were always extremely helpful and friendly.
Clubs and Organizations: JC Eagles Nest Spirit Club Treasurer Juniata Equestrian Club
Most Interesting Class: I really don't think that I could pick just one class this year that was the most interesting. My classes so far this semester are really all connected. I'm finding that I'm learning things in one class that apply to another or that help me in another. I really find them all very interesting.
Thank you!

Receiving this award has made all the difference to me. If it were not for this award I most likely would not have been able to afford to come to Juniata, which was my number one choice and where I really wanted to go. With my parents being divorced and my dad taking care of my two sisters and me, there is no way that I could have come here if it weren't for this scholarship. I am eternally grateful for it and don't know what I would do without it.

Thank you,
Cassandra Biondi
Class of 2016