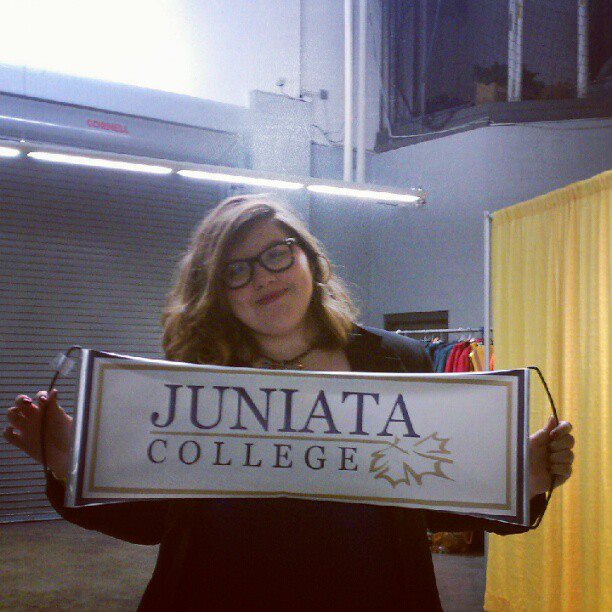 Alexandra San Miguel
Program of Emphasis: English Secondary Education
Hometown: Weslaco, TX
High School: Idea College Preparatory Schoo
Why I chose to attend Juniata: Juniata College is very far from home and has a completely different community than I am used to. I wanted to push myself to be somewhere completely different. Juniata offered all of that diversity, but also offered a sense of a "community" and a "home away from home" that I wanted. The opportunities given through the Education department were also very appealing.
Internship: Over the summer of 2013, I interned with IDEA Public Schools, a school district that is aiming to get 100% of their students to college, even though most are low income and minority students. I assisted with the Human Resources team as well as the Alumni Affairs team. Starting the fall of 2013, I am now part of the Bonner Leadership Program. Through this program, I have learned more about service learning overall, but I also volunteer regularly at the Early Childhood Education Center.
Most Interesting Class: All of my classes are very interesting to me, as they all pertain to education, and that is the field that I am most passionate about. But, one of the most interesting has been Educational Technology. This class is so interesting because technology is always changing and evolving. It's interesting to discuss the concepts introduced for that reason. This particular class also offers a lot of hands on opportunities, such as field trips and technology experimentation that I wouldn't have been exposed to otherwise.
Favorite Faculty Member: One faculty member that has made a difference in my life is Dr. Kathleen Biddle. Dr. Biddle has helped me become even more comfortable at the college than I was before. She is very invested in her students learning the material and does everything in her power to ensure that. Dr. Biddle not only hears what her students have to say, but she listens and responds accordingly, and she inspires me for that reason.
Thank you!

I am so grateful for receiving this scholarship. This scholarship has meant lower costs for my family and more opportunities overall for me as a student. Coming to Juniata has been one of the best decisions of my life. I have been exposed to so many new things, and I have been given a place to learn, discuss, and develop. Without this financial support, I would not have been able to experience any of what Juniata College has to offer.
Alexandra San Miguel
Class of 2016