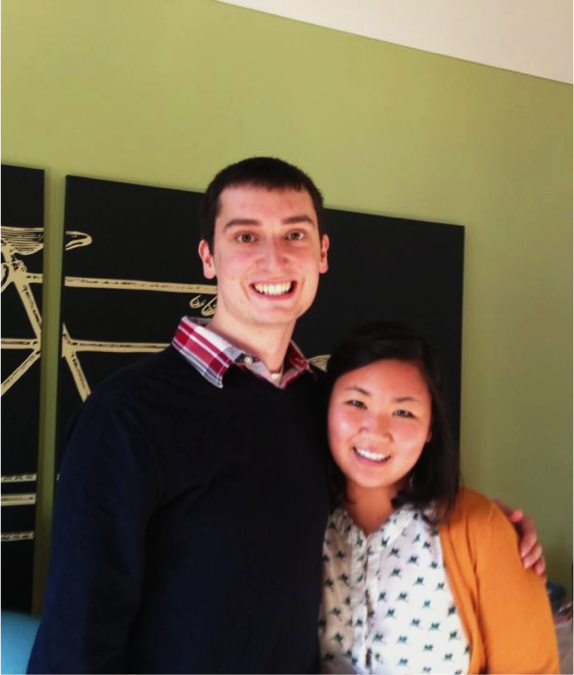 Robert Dellamotta
Program of Emphasis: Chemistry
Hometown: West Chester, PA
High School: West Chester East High School
Why I chose to attend Juniata: I chose Juniata because I was mostly undecided in the direction I wanted to take with my education. The mix of POEs offered was most in line with the subjects that interested me. The more broad, liberal arts education gave me an opportunity to leave as a well rounded student, regardless of my major. Juniata also had the most supportive experience throughout the school selection process.
Clubs and Organizations: Chemistry Club- Member since freshman year. President this year, leading fundraisers and getting ready for the trip to the American Chemical Society national convention. Ministry of Games- member
Internship: Chemistry Research- Summer of 2012 Worked with Dr. Hark in organic chemical synthesis. Presented my work at the national ACS convention. Field Service Engineer Internship- Summer of 2013 Worked with Agilent Technologies in an internship. Provided field service to analytical instruments in many different laboratories in the PA and DE region.
Research Participation: Synthesis and characterization of a novel, helical molecule as a potential chiral ligand. I acted as the latest research assistant in this ongoing research project with Dr. Hark, picking up where a previous assistant of his left off. The nature of this research is to find a new molecule to act in metal complexes. The molecule that we are working with is interesting because of its helical shape, and could potentially form very unique metal complexes. So far, I have optimized its synthesis and am working towards complexing the molecule in a variety of ways.
Most Interesting Class: This year, I am taking Wine in a Vessel, which is a combination anthropology, chemistry, and ceramics class. The interplay between the three disciplines makes this class very interesting. We also receive something for our studying in the form of wine and pottery. I have already made four goblets, two bottles, and the wine will be done by February. We have gone on field trips to different wineries. Ultimately it has been a chance to do some things I never had done in college.
Favorite Faculty Member: Dr. Richard Hark made the largest difference. He has been my POE advisor as well as my research advisor. He has given me opportunities to build my future in ways that would otherwise not have been possible. I am compelled to thank him for giving me a chance to prove myself in the lab, and I think this experience qualified me for my later internship with Agilent. In addition to being a good advisor in both capacities, he has been an example of an extremely hard working and deliberate professional. He is perhaps the single busiest person in von Liebig Center for Science, and has faced ordeals within and without the Chem Department. His expectations have always been high, but I see that he never expects more from his students than he would from himself.
Thank you!

This scholarship is what allowed me to attend my first choice college. Without this financial support, I would have been forced to commute to a less desirable local college. While these effects are very cut and dry, I know that as another unanticipated effect, I feel compelled to give back after my own graduation. This act of goodwill was very inspiring, and while I may never be in a position of great wealth, I see that donating towards scholarships is important enough to do it anyway.

Sincerely,
Robert Dellamotta
Class of 2014