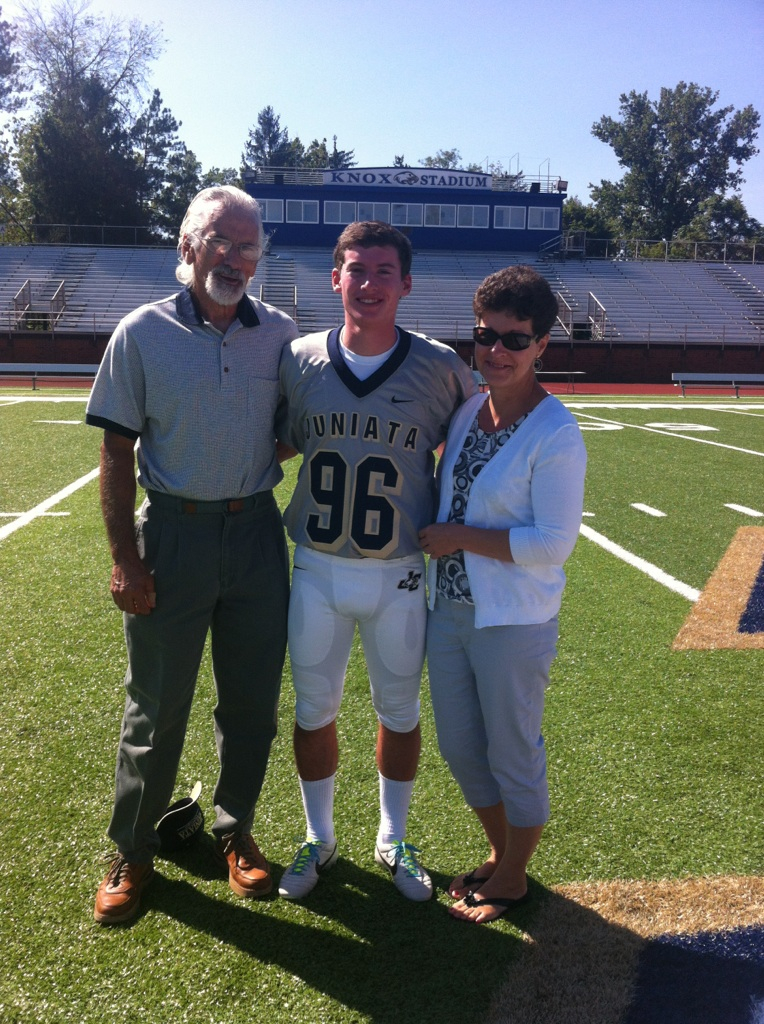 Kevin Bonalle
Program of Emphasis: Business
Hometown: Lebanon, PA
High School: Cedar Crest High School
Why I chose to attend Juniata: I chose Juniata because of the environment of the campus, the superb academics, and the athletic program. Before visiting Juniata, I thought that I already had my mind made up on what school I was going. After visiting Juniata I knew that I had to reconsider my options. Juniata provided me with a small campus where I could know my professors both in and out of the classroom, and a place where I could be challenged academically while continuing my love of playing football.
Clubs and Organizations: Big Brothers Big Sisters - I have spent two weekends selling grilled cheese sandwiches to raise money for the club so that we can go on trips with the kids in the Huntingdon community.
Varsity Sports: Football - Kicker
Most Interesting Class: Financial Accounting - Throughout high school I had taken numerous business courses, none of which being an accounting course. I find the system of accounting interesting and have never realized how important it is for businesses to have strong accounting knowledge. Halfway through this fall semester, I am confident that I will declare accounting as my P.O.E.
Favorite Faculty Member: Dr. Dominick Peruso - Dr. Peruso is my Financial Accounting professor and has really made accounting fun for me. His classes are entertaining and informative. He talks to you as a person, rather than a student. He is one of the main reasons that I feel comfortable declaring accounting as my P.O.E.
Thank you!

I would personally like to say "thank you so much" to the donors for the scholarship given to me. When starting my college decision process, cost became a huge factor for me. Choosing Juniata became the easiest choice for me because I was given so much money in scholarship and financial aid. This scholarship will also allow me to have fewer student loans to pay when I graduate from Juniata which is a very big deal. One of the biggest things graduates have to deal with after they leave school is paying off student loans. Thanks to this scholarship I won't have to make paying for loans as big of a dilemma as it could have been. I will make sure to continue the trend of alums donating to Juniata after I graduate so that I can help benefit the life of a future Juniata student. I love being a student at Juniata and again, am so thankful for the scholarship given to me.

Sincerely,
Kevin Bonalle
Class of 2017