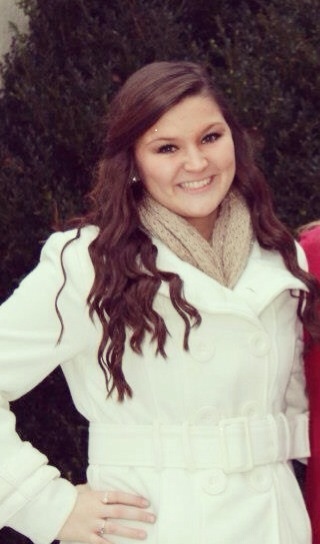 Tasha Walters
Program of Emphasis: Biology
Hometown: Blanchard, PA
High School: Central Mountain High School
Why I chose to attend Juniata: I chose Juniata for the small, friendly environment and the abundance of traditions the students are involved in.
Most Interesting Class: Although I am a science POE, my most interesting class this year is Message Analysis with Sarah Worley. the class focuses predominantly on rhetorical analysis and how to read and send messages in a way that will persuade an audience to become interested.
Favorite Faculty Member: Dr. Hark has made quite the difference in my life after struggling my freshman year and trying to decide if I wanted to continue in Health Professions. He is personable and realistic, which are both characteristics of which I am very appreciative.
Thank you!

I would like to take this opportunity to thank you for your support of the Juniata Scholarship Fund. As one of this year's recipients, I am grateful for the opportunities this award will provide me. I rely on financial aid, grants and student loans to help finance my education. Receiving this scholarship will help reduce my financial burdens and provide assistance for me as I continue pursuing my education. I hope to become an individual that makes your institution proud, epitomizing all of the values your organization stands for, and by which it has created its highly-regarded reputation.
Tasha Walters
Class of 2016