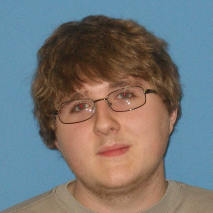 Jason Boblick
Program of Emphasis: Information Technology
Hometown: Elysburg, PA
High School: Southern Columbia Ar Jr-Sr H S
Why I chose to attend Juniata: From the first time I came to Juniata on a visit, I knew that this is where I wanted to be. The main reasons are the class sizes and professors. I love the individualized education I am able to get here. Along with that, it seemed that everyone was so friendly, especially the professor I initially met with during my visit.
Internship: I am currently participating in a service learning project in my Management Process class. We are designing and selling shirts to benefit the local Big Brothers Big Sisters chapter.
Most Interesting Class: The most interesting class I am taking this year would be IT Systems. Personally, I really enjoy this class and what we have been doing. It is interesting because we are working with programs and technology that I have not had access to before, as well as giving a decent overview to the whole IT field.
Favorite Faculty Member: My program advisor, Prof. Wright, has had the most impact on me during my time here so far. He was very welcoming during my freshman year, as well as helping me plan out my schedule for this year. I always felt comfortable when I went to his office to ask questions, and he always had time to give me helpful answers/advice.
Thank you!

I would like to thank you very much for the scholarship. Since I am paying for college mainly by myself, any aid I receive has a major impact on my ability to attend Juniata College. If I had not received aid, I would not have been able to attend Juniata, which is really the only college I strongly considered.

Thank you,
Jason Boblick
Class of 2016