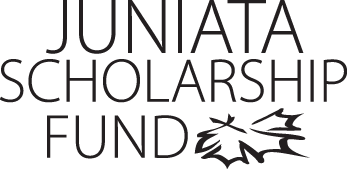 Alexandra Malinowski
Program of Emphasis: Social Work
Hometown: Livonia Center, NY
High School: Livonia High School
Why I chose to attend Juniata: I fell in love with Juniata College the first time I visited. Everyone was so friendly and really welcomed me into the family, even though I wasn't accepted yet. Being accepted was an amazing feeling, because I didn't think I was going to get in. Getting that phone call from the Women's Head Soccer Coach letting me know that I had been accepted was amazing. I came to Juniata for the excellent academic programs, the family atmosphere and the relationships students have with the faculty.
Clubs and Organizations: I am a part of Social Work program
Varsity Sports: I participated in the Women's Soccer team for three years
Internship: I had an internship at the Health and Wellness Center at Juniata and also with Mainstream Drug and Alcohol Counseling. At Mainstream I did a lot of sitting in with clients. I also did some intake and assessing. Part of my internship was working with the After School Program that Mainstream held for children who were on probation.
Most Interesting Class: The most interesting class I have taken was Intro to Social Work. I found this interesting because it really was what I liked. Being undecided for all of my freshman and half of sophomore year was terrifying because I thought I was never going to find a POE I enjoy. Once I took Into to Social Work Practice, I knew this was the field for me. Therefore. learning about the main concepts in Intro to Social Work Practice was interesting.
Favorite Faculty Member: Susan Radis is one of the Social Work professors and she has really taught me a lot in this field. I look up to her because she is so experienced and I hope one day I will be able to be as experienced as she is.
Thank you!

Thank you so much for the scholarship. Being the fifth child in my family to go to college was a little rough on my parents, so everything helped out and is a major reason why I was able to come to Juniata. Without the donations, I don't think my parents would have been able to afford to send me to such a life-changing school, and I thank you for that. Juniata College has changed my life and I am so happy that I got the opportunity to be a part of the Juniata family.
Alexandra Malinowski
Class of 2014