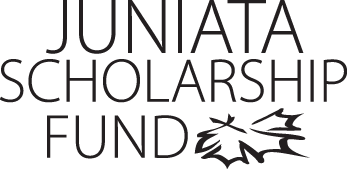 Megan Haney
Program of Emphasis: Business Finance
Hometown: Osceola Mills, PA
High School: Philipsburg-Osceola Area Sr HS
Why I chose to attend Juniata: I chose Juniata College for the overwhelming feeling of knowledge. I had a vision of everything a college should be and Juniata fit. Also, the location and its great reputation had a lot to do with it. Coming to the Juniata campus made me feel everything that a college student should feel.
Clubs and Organizations: I am a proud active member of Big Brothers/Big Sisters and hope to earn a officer position this next coming year.
Most Interesting Class: This year, my most interesting class has to be Financial Accounting with Dom Peruso. In my opinion, the professor has a lot to do with how you view the class, and not just the subject. Dom keeps us on our toes and tells us how it is. He doesn't accept being late. If we're late, we don't come to class. Professionalism is deeply expressed. But mostly, I just enjoy doing the homework and relating it to real life situations. Accounting pulls a company together. Money can go a long way if you manage it right. I slightly thought about becoming an accountant. In actuality, I don't think I can sit in an office all day.
Favorite Faculty Member: Alison Fletcher, my secondary advisor, a role model, has made a huge difference in my life. She really cares about what I have to say and whatever issue I may be dealing with. Every day she puts a smile on her face, really loves her job, and is very passionate about history. I recently discovered that she is an introvert as I am. I hope that I too can overcome being born an introvert wanting to live in an extrovert's world.
Thank you!

Thank You so much for allowing me to receive this award. Without this gracious award I would not have had the pleasure to experience Juniata. Juniata has allowed me to see the world from a different perspective. Without this gift, I would just be a lost student at a large state school. A few of my friends that I have met here have come and gone. Those people were the most influential and inspiring people to be around. There is no bias at Juniata. We are all the same students trying to get by in our little community. State schools cannot compare to what Juniata has given me.
Megan Haney
Class of 2015