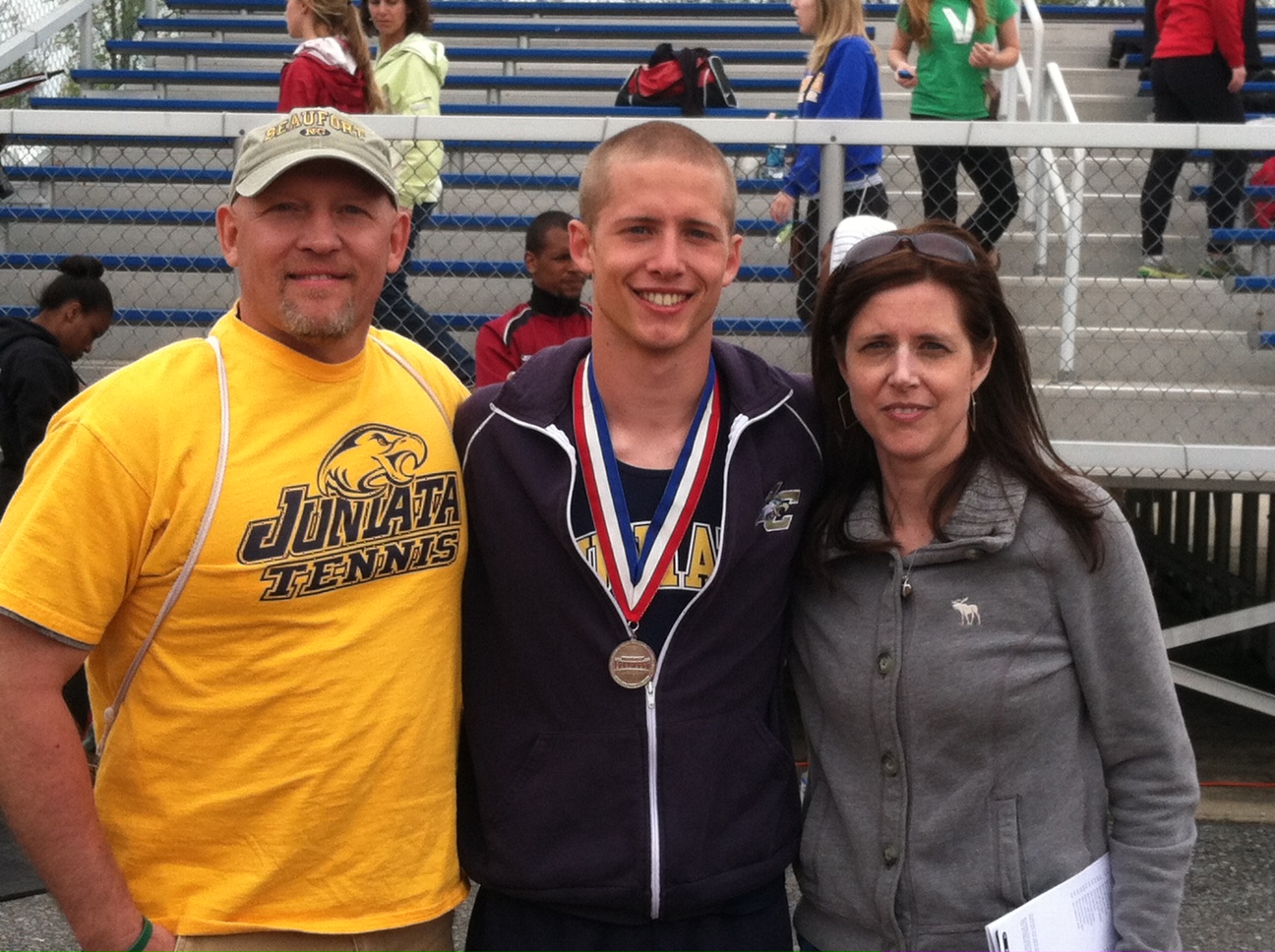 Brett Heber
Program of Emphasis: Biology
Hometown: Oil City, PA
High School: Oil City Area Sr High School
Why I chose to attend Juniata: I chose to attend Juniata because I loved the atmosphere and the people. There were a few small liberal arts schools that I was considering but this one stood alone. Juniata is a community and I think that is what makes it so great.
Clubs and Organizations: HOSA - member JAB- member Student Government- Vice President my freshman year.
Varsity Sports: Indoor and Outdoor Track and Field.
Internship: I had an internship this summer at UPMC Northwest in Seneca, Pa.
Most Interesting Class: BioStats- I thought I would hate BioStats but as it turns out I really enjoy it. It is honestly in my opinion just using logic to solve problems. Also stats are something that I feel are very useful to be able to understand so I feel as though the class will benefit me greatly in the future.
Favorite Faculty Member: I would say that Dr. Jill Keeney has made a great difference in my life. There was a point last semester when I was feeling very unsure of myself and my grades and was considering giving up Track in order to allow myself more time for academics. Dr. Keeney is my advisor and listened to what I had to say and then told me that the most important thing was for me to be able to look back and be happy with what I had done, and to not have regrets. I came to realize that I had been putting too much pressure on myself to perform perfectly in the classroom and rather than being a hindrance, track was an outlet for me because it was something I enjoyed. I continue to run track and actually achieved my highest GPA ever during track season. Dr. Keeney really helped me to look at things in the right perspective and to not put the weight of the world on each coming moment. Its a discussion I will probably never forget.
Honors Received: I have made Dean's List three of my first four semesters at Juniata.
Thank you!

Dear Juniata Class of 1963,

Thank you very much for your donations that have helped to fund my scholarship. Without your help and support I would likely not be able to attend this fine school. So again thank you very much. It is my hope that someday I might be able to help others in the same way that you have helped me.

Sincerely,
Brett Heber
Class of 2015