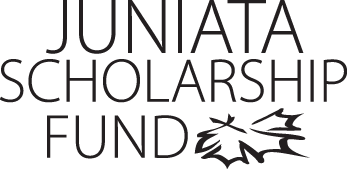 Jenna Faith
Program of Emphasis: Geology
Hometown: Windber, PA
High School: Windber Area High School
Why I chose to attend Juniata: I chose Juniata for a number of reasons. My main reason was because of their geology program. I have heard many great outcomes from the program here, and it was much more known for its geology program than any other school I looked at. I also chose Juniata because of the environment. It is a small school and town, which is what I am used to at home. It is very friendly here, and I really like how personal you can get with your teachers.
Clubs and Organizations: I am in the Andrew Lawrence Geological Society Club, which is a geology club where we have gone to camps to stay overnight and also very geologic places. I have volunteered for the Special Olympics and I worked security and some sporting events. I loved doing this because the joy on the athletes' faces is the most priceless thing in the world. It also makes you appreciate the good things you have in life.
Most Interesting Class: My most interesting class I have taken is my Intro to Physical Geology class. I really like this class because it is in my POE, but also because I really enjoy the class. I love learning about the subjects that are being taught and I know that geology is what I want to do with the rest of my life.
Favorite Faculty Member: Ryan Mathur, my geology professor, has impacted my life because my dream geology job is what he does. He gets to travel the world and explore different geologic environments. I like that I know someone who does this because it makes me believe that if I work hard enough I too can travel around the world doing what I love.
Thank you!

I would like to personally thank all of you for giving me this scholarship. I am on a very tight budget and every penny towards paying for my college tuition is helping. This scholarship is very beneficial for me because no one is helping me pay for college; therefore, all of the bills fall on me. This scholarship is saving me a lot of money in the long run, and I am so grateful and blessed that there are people like you who still give students money.

Thank you
Jenna Faith
Class of 2017