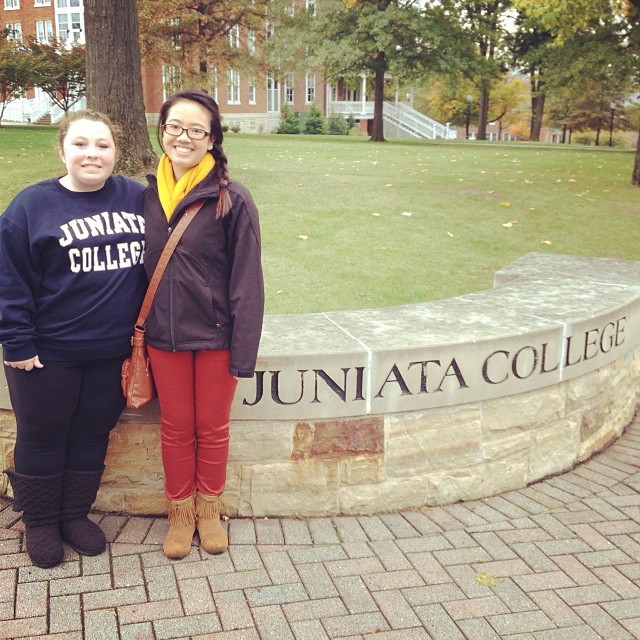 Kristine Pham
Program of Emphasis: Biology/Pre-Medicine
Hometown: Harrisburg, PA
High School: Bishop McDevitt High School
Why I chose to attend Juniata: I chose to attend Juniata because it offers a quality education that will be beneficial to me and my future studies. I also got the sense that the professors genuinely care for their students and want them to succeed which I think is a great feature of a small college.
Clubs and Organizations: Astronomy Club (Stargazers Club) - member Big Brothers Big Sisters - member Spanish Club - member Catholic Council - member Eagle Ambassadors - member
Most Interesting Class: Biology has been the most interesting class to me this semester because I love learning about how nature and biological systems work together. It is incredible to think about how everything has a function and works together to maintain balance, no matter if it is so small that it can only be viewed under a microscope like a cell.
Favorite Faculty Member: Dr. Matter who taught the first half of my biology class has made a difference in my life because he inspired me to want to learn more about animal biology. He made the class interesting and has a very energetic personality. His excitement for the class kept me interested and made me want to go deeper into the study of biology.
Thank you!

I am extremely grateful to have had the opportunity to receive this scholarship award from Juniata Parents and Friends. I do not know what I would have done without this generous financial support. This scholarship has inspired me to keep working hard and persevering. Without this scholarship, I probably would not have been able to afford to receive the great education that Juniata offers. I want to thank you for the generosity you have provided to Juniata and its students. Your kindness has influenced me to want to give back when I graduate and provide aid to those who need it.

Sincerely,
Kristine Pham
Class of 2017