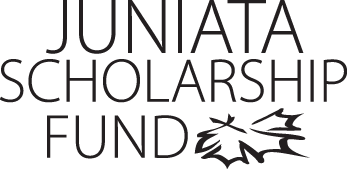 Trey Mathews
Program of Emphasis: Biochemistry
Hometown: Hollidaysburg, PA
High School: Hollidaysburg Area Sr. High Sc
Why I chose to attend Juniata: I chose Juniata College for its small school setting and rigorous science program. I am the type of person who wants to get to know professors and establish a good relationship with them. Juniata has helped me achieve that just through my first year. Even though the science courses can be challenging, I feel that it is beneficial to my understanding of the course material.
Varsity Sports: Men's Track and Field - I joined the team as a walk-on for sprinting and jumping. The team made me feel welcome and I have made some of my best friends through the team.
Internship: I was a research lab assistant for Dr. John Unger over the summer of 2013. I did work with organic chemistry and continue to do research during the semester. Through this I have gained the opportunity to go to the American Chemical Society conference in spring 2014.
Research Participation: I started researching the spring semester of my freshmen year with Dr. John Unger on organic synthesis. I will continue to work with him for the remainder of my time here at Juniata.
Most Interesting Class: Organic chemistry - only having a brief introduction to the topic in high school, I did not know all too much about it. Because Juniata offers organic chemistry for freshmen, the class sparked my interest right away. The concept of building compounds and molecules from known reactions and reactants is a work of art. It takes a special person to appreciate the concepts of organic chemistry.
Favorite Faculty Member: Dr. John Unger has made and will continue to make the most difference in my life here at Juniata. He had taken me on as a freshman, with only one semester of organic chemistry, to join his research group. Through that he as taught me a tremendous amount of information regarding organic chemistry and lab techniques. He is also always suggesting opportunities for me to advance my learning with internships and research. I have established a great relationship with him.
Thank you!

I am very grateful to have received the JSF award. Since I plan to pursue medicine, the length of time and amount of money I will spend on school are both exceedingly large. Any contribution to my undergraduate degree to reduce its cost will greatly impact the money I can save for medical school and other fees associated with it.
Trey Mathews
Class of 2016