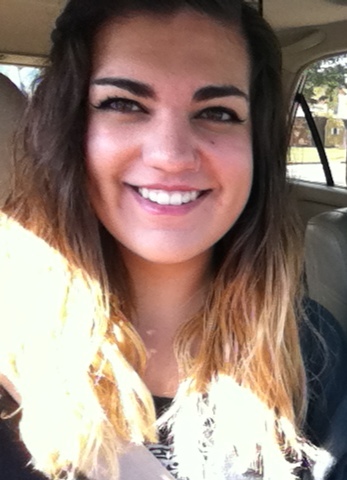 Daniella Rodriguez
Program of Emphasis: Biochemistry
Hometown: Albuquerque, NM
High School: Sandia High School
Why I chose to attend Juniata: I chose to attend Juniata because of the excellent science program and medical school acceptance rate, as well as the tons of opportunities to study abroad.
Clubs and Organizations: HOSA-member Spanish Club-member Big Brothers Big Sisters-member Tour guide
Internship: Doctor's Assistant in Orizaba, Mexico. I was able to shadow both a doctor and a nurse in a hospital in the city of Orizaba in the state of Veracruz in Mexico.
Travels Abroad: Orizaba, Mexico. I got to do so many things I would have never had the chance to do if I hadn't gone to Mexico. While I was there I polished my Spanish language skills (verbal and written) and got to visit/see a lot of places rich in Mexican culture. I also went skydiving and paragliding!
Most Interesting Class: The most interesting class I've taken this year would probably have to be Biology II (Functions of Cells and Organisms) because we've gotten to learn exactly how body processes work and exactly what's happening inside your cells at any given moment. The physiology of humans is really interesting to me and this delves further into the cells.
Favorite Faculty Member: I can't pick out just one faculty or staff member that has made a difference in my life. All of my professors are interested in how I'm doing and that really shows me that they care and that alone is something I didn't have in high school so it's nice to have it now.
Honors Received: Dean's List.
Thank you!

I'd like to say thank you for this gift! It really means a lot to me because without it, my family would be experiencing an even worse financial situation. I also really appreciate the gift coming from alumni because it reminds me how awesome Juniata is and how much the community at Juniata cares.
Daniella Rodriguez
Class of 2016