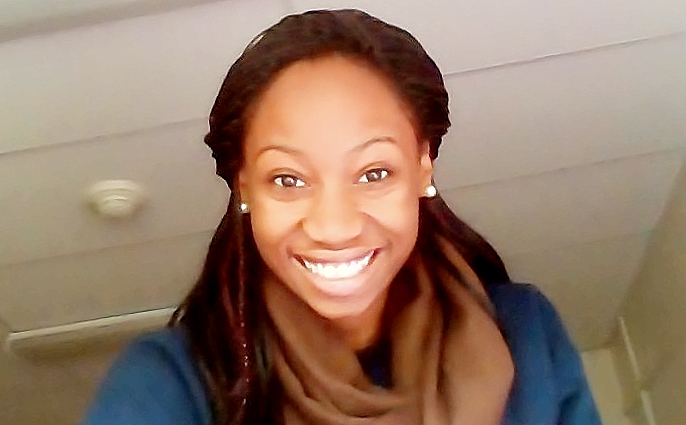 Kabreena Rankine
Program of Emphasis: Health Communication
Hometown: Stamford, CT
High School: Trinity Catholic High School
Why I chose to attend Juniata: I chose to attend Juniata College because of its wonderful programs-especially the Communication department. It is very insighful and I am almost certain that this is the right fit for me.
Clubs and Organizations: African American Student Alliance Eagle Ambassadors
Most Interesting Class: The most interesting class that I have taken this year would definitely be Interpersonal Communication. This class has taught me a lot and it has given me a new perspective of how communication really works and the skills I need to work on as a competent communicator.
Favorite Faculty Member: My advisor Dr. Grace Fala has made the biggest difference in my life. She has taught me to push though all of my struggles that I have and has taught me to only worry about the present. Her famous line is "Today is tomorrow's yesterday." This has taught me to always seize the day because not everyday is promised to us and that each day we have to live is a gift.
Thank you!

Dear Class of 1975,

Receiving this scholarship has been one of the best things that has ever been given to me monetary wise. Because of this I am truly grateful. This scholarship means a lot to me and without it I would not have been able to attend Juniata College. Without this financial support, I would not have been able to further my education and for this, once again I am TRULY thankful.

Thanks so much,
Kabreena Rankine
Class of 2016