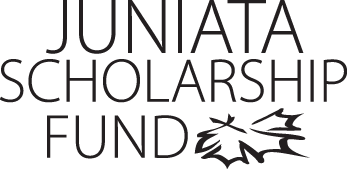 Bradley Spayd
Program of Emphasis: Pre-engineering
Hometown: Altoona, PA
High School: Altoona Area Sr High School
Why I chose to attend Juniata: A person's choice of college is not an easy decision to make, but Juniata had helped make that decision a little easier. The beautiful campus and warm atmosphere of Juniata could not compare to other schools. The financial aid package sealed the deal. Juniata College is a gem that I did not want to lose.
Clubs and Organizations: Society of Physics Students- Treasurer Juniata College Wind Symphony- Trumpet Player Photography Club
Internship: Pennsylvania Department of Transportation's program Systematic Technique to Analyze and Management Pennsylvania Pavement (STAMPP) I worked for PennDOT as an engineering intern. My job responsibilities included inspecting and surveying storm drains, guide rails, and roadway shoulders across PennDOT's District 9-0. It was a great job to have; I was able to learn some basic engineering principles as well as gain some experience in the field.
Most Interesting Class: Introduction to sociology is by far the most interesting class that I have taken. As an engineering student, my courses are heavily focused on math and the sciences. Intro. to sociology provided a fantastic break from mathematics and encouraged me to think in ways that I never would have been able to otherwise. The class was refreshing and engaging, and I could not have been happier with my decision to enroll in that course.
Favorite Faculty Member: Jane Croyle has had a profound impact on my life in the short time that I have been able to know her. I am her student assistant in Good Hall. She is so kind, and is always welcoming when I come to work. Whether she is listening to me complain about my homework or encouraging me to attend various cultural performances and events during the year, I know that she is there to support me both in my academics and in my life.
Thank you!

The Juniata Scholarship Fund is by far one of the most beneficial programs for the college, as it has been able to help students, like myself, be able to obtain an education of the highest caliber. Without this continued financial support, I would not be a student at one of the best schools in the country. I would like to say thanks to all involved who have helped make the undergraduate experience possible for me, as well as for my peers.
Bradley Spayd
Class of 2016