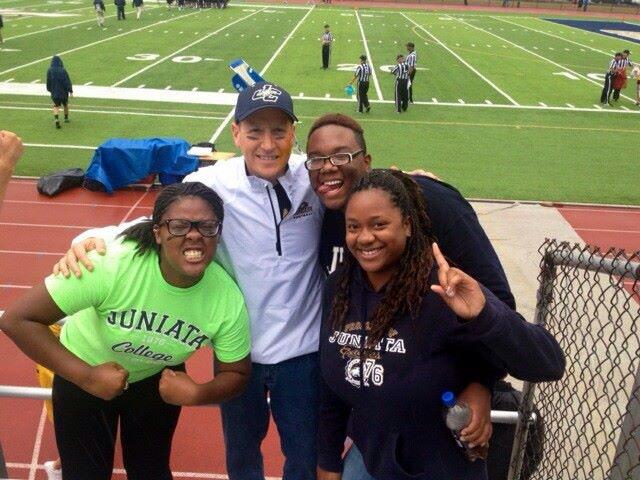 Mori Hitchcock
Program of Emphasis: Comparative Literature and Art History
Hometown: Chester, PA
High School: Chester High School
Why I chose to attend Juniata: I chose Juniata because of the ability to Individualize my POE. I am a very indecisive person and anything that allows me to combine a bunch of my interests is great for me. I also chose it because of its student-teacher ratio and overall friendly atmosphere. Even though this is the complete opposite of everything that I have grown up knowing, I welcomed the opportunity to experience it because I knew that I could only grow.
Clubs and Organizations: I currently participate in both All Ways of Loving and the African-American Student Association.
Most Interesting Class: It's definitely a tie between Constructing Identities and World Literature. Both classes have great readings and allow for AMAZING class discussions. I liked seeing an overlap between them.
Favorite Faculty Member: I would have to say that Amy Mathur has definitely made a difference in my life through her class. It is because of her class that I was finally able to decide on a POE and traverse my life and future with just a little bit more certainty.
Thank you!

Thanks so much for the wonderful donation. By receiving this scholarship and being able to attend this amazing institution, I know that I will walk away from this experience better prepared than I would have been anywhere else. The decision between being in college and sitting at home came down to money, and I can honestly say that without this gift, I wouldn't be pursuing higher education right now.
Mori Hitchcock
Class of 2016