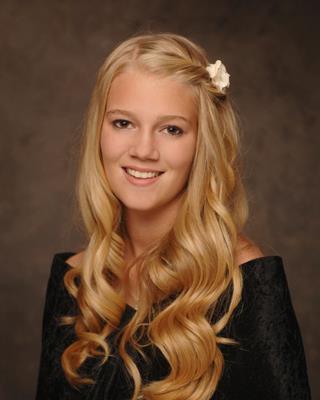 Olivia Powers
Program of Emphasis: Communication
Hometown: Towanda, PA
High School: Towanda High School
Why I chose to attend Juniata: I chose Juniata because of the beautiful and strong academic environment. When I first visited the campus, I fell in love with all the brick buildings and colorful foliage. I truly felt that I belonged here. When I spoke to professors, I felt like they honestly cared about me and my future, and it became true. Juniata has been a wonderful college experience so far, and I can't wait to see what else it has in store.
Clubs and Organizations: I am strongly involved in the Dance Ensemble Club. This fall we have been preparing for a recital we will be performing before Thanksgiving break. I have met many of my good friends from being involved in the dance ensemble.
Most Interesting Class: The most interesting class I have taken this year would have to be my sixties class. It has challenged me in ways that at first I was afraid. It has pushed me to become a better student and has prepared me to do well in my other classes.
Thank you!

Thank you so much for for this scholarship. It has given me opportunities to achieve my goals at Juniata. This has truly been helpful throughout my first year at college. Without it, my dreams of going to Juniata may not have been possible. I truly thank you.

Gratefully,
Olivia Powers
Class of 2017