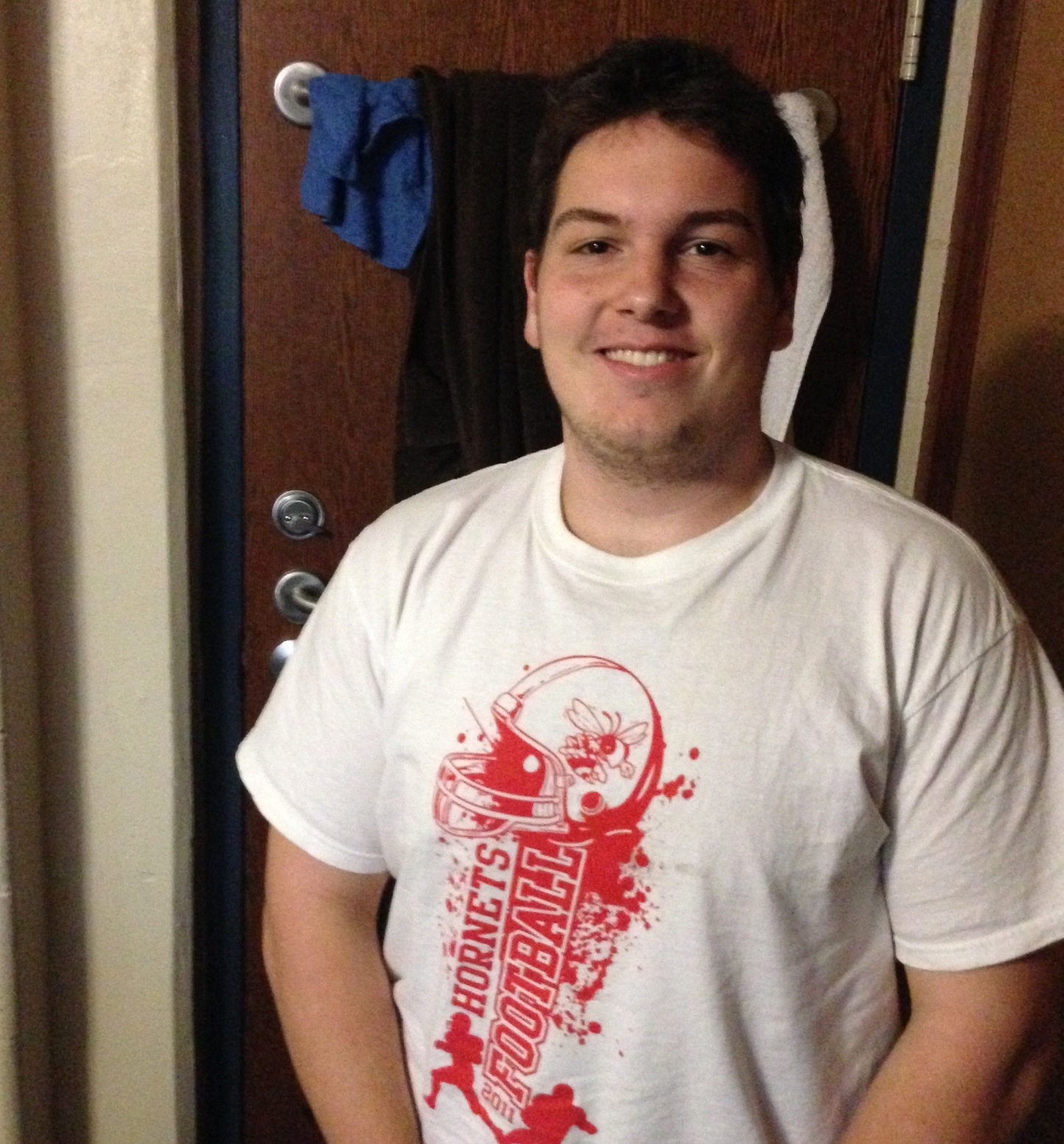 Jarrett Levesh
Program of Emphasis: Environmental Geology
Hometown: Branford, CT
High School: Branford High School
Why I chose to attend Juniata: I chose Juniata for an abundance of reasons. First off Juniatas community is one of a kind. Everyone is so kind and accepting here. It was easy to make friends when I first arrived here and its been easy to make more and more friends every day. Juniata's professors are simply amazing. They know how to keep a class involved and are truly interested in each and every one of their students doing well in their class. The class size at Juniata is perfect for me because I feel that I have developed a true one on one personal relationship with each of my professors. Everyone at Juniata wants to see the students succeed and have the best college experience possible. It is quite evident that at Juniata, students are not just another number. Juniata was definitely the best college for me, I truly feel at home.
Clubs and Organizations: I am a part of the Mens Rugby Club here at Juniata and I am currently the treasurer of the club. I have greatly enjoyed my time on the Mens Rugby Club this far. It has given me a great group of friends and kept me involved on campus.
Most Interesting Class: I would have to say my most interesting class I have taken this year is Geological Field Methods taught by Professor Matt Powell and Professor Ryan Mathur. I have loved my time in this class so far. Being an Environmental Geology major this class has been extremely interesting to me. It has given me time out in the field to actually experience the rocks and minerals that I have studied in class, in real life. This class has taught me many tips and skills I will need when I am in the field for geology. Also the professors for this class are awesome. They are not only great at teaching me the many aspects of geology and the field but they know how to make the information a ton of fun and interesting at all times.
Favorite Faculty Member: Every Geology professor has made a difference in my life; Professor Mathur, Professor Mutti and Professor Powell. They have all made geology even more interesting and fun. They have made me even more sure that the geology POE is right for me. Professor Powell, being my advisor, has also greatly helped me with my decisions at Juniata, whether it be what classes to take or how to spend my time most efficiently. My second advisor, Professor Will Dickey, has also been a great help in my time at Juniata. Whenever I had any problems or just wanted to talk he was always around and open to help. He greatly helped me make class decisions and he was one of the biggest factors in helping me settle in at Juniata.
Thank you!

This scholarship truly means so much to me. It was extremely generous for you to give me this money to help me attend Juniata college. When I first applied to Juniata I was not sure I would be able to attend because of the cost. Before receiving this award, the cost was still a bit much and I still was not certain I would be able to afford to attend Juniata. Your generosity has given me the chance to come here. I can honestly say that without your help I am not sure I would be at Juniata and enjoying my college experience as much as I am today. Juniata is the perfect college for me and it is thanks to you that I am able to go here. Thank you so much for your help and generosity!

Sincerely,
Jarrett Levesh
Class of 2016