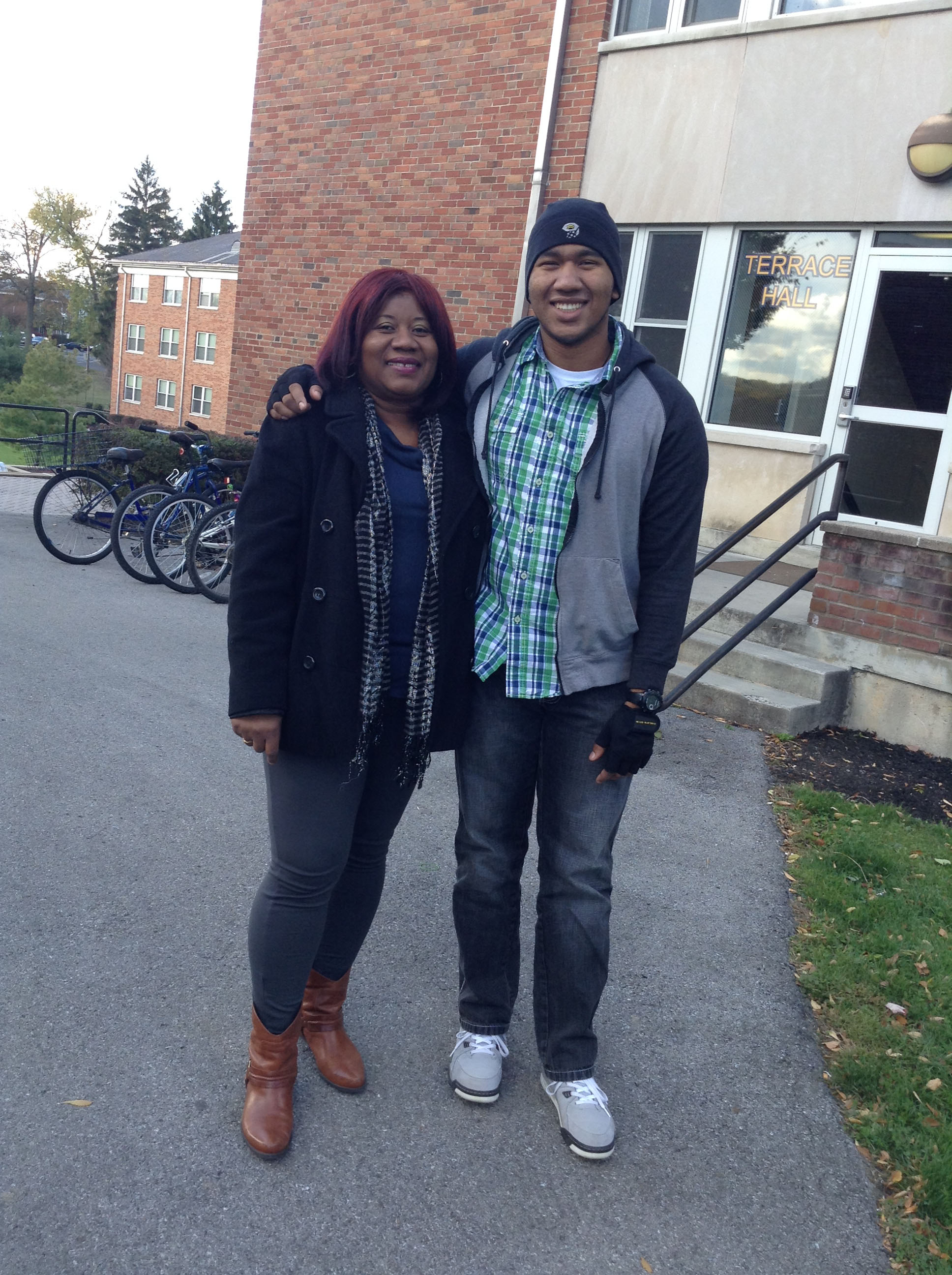 Jeremy Maldonado
Program of Emphasis: Computer Science
Hometown: Ozone Park, NY
High School: Brooklyn School for Collaborat
Why I chose to attend Juniata: I chose Juniata College because I thought it would be able to challenge me in my mindset and help me be surrounded by open-minded students like myself. I wanted to expand my knowledge on various levels. What I believed is now coming true. I've been able to learn and be exposed to experiences that I would never have been able to have back in New York City. My goal to become a professional computer programmer seems to get closer everyday.
Clubs and Organizations: I am a part of the Christian Ministry Board, as a member; the Anime Club, as a member; and the Star Wars Club, as a member.
Most Interesting Class: The most interesting class I have taken so far has been Computer Science I due to the fact that it is my entire dream to become a computer programmer. I've been interested in software from a very young age and now I enjoy it even more when I learn about how the software and certain programs are created.
Favorite Faculty Member: The staff member that I believe has changed my life is Rylan Good since he was my admissions counselor and introduced me to Juniata College. I am glad that he worked so hard to get me here and give me opportunities to visit the campus when I was still deciding. It was the trip I had taken in November of 2012 that made me know that Juniata College was the right fit for me.
Thank you!

To the Class of 1976,

I hope you are all doing well. I would like to give you my deepest gratitude for what you have done for me. Without the Juniata Scholarship Fund that you provided, I would not have ever been able to come to Juniata College. There was a very fine line between coming to Juniata or staying in New York City. Both you and my family are making huge sacrifices to help me come to Juniata College and I truly appreciate that. Without the financial assistance you provided for me, I would probably have been at home and stagnating my potential for the career I want to pursue. My POE is Computer Science and I absolutely love it. It directly correlates with my goal for the future. This would not have been possible without your help.

Thank you so much,
Jeremy Maldonado
Class of 2017