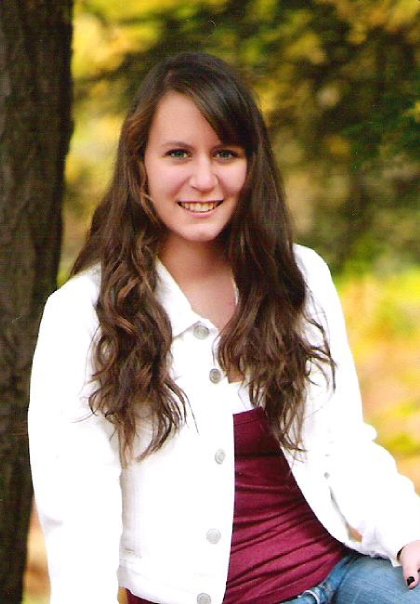 Katelyn Hilands
Program of Emphasis: Biology
Hometown: Johnstown, PA
High School: Richland High School
Why I chose to attend Juniata: I chose Juniata because it is a small liberal arts college and the atmosphere just fit my personality perfectly. I love all of the staff, the classes, and the traditions at Juniata. I can confidently say that Juniata will have prepared me very well to move on in the next stage of my life. I love everything about this school and I will be sad to graduate.
Clubs and Organizations: Mud Junkies member, Catholic Council member, Tri-beta member, PAWS treasurer, Power Up Gambia member, National Society of Leadership and Success member, Fruit and Wine club member
Most Interesting Class: I loved Organic Chemistry because it was a challenge that I had to figure out the pieces to. It will also help me with my future career goals of becoming a dentist.
Favorite Faculty Member: Dr. Baran is a great guy. Although I didn't like him initially in class, (only because I don't like Inorganic Chemistry), he turned out to be a great professor who is willing to help you outside of class. He is also hilarious and tells many funny jokes.
Honors Received: I have been inducted into Tri-Beta Biological Honors Society, and have made the Dean's List.
Thank you!

Thank you so much for providing me with the funds to further my education. It means so much that you are willing to give to students such as myself who are trying to get a good education to go onto health professional fields to help better our future. Without this financial support, it would be very difficult for me to find the funds to continue my education. But with your help I will be able to achieve my goal of being a dentist.

Sincerely,
Katelyn Hilands
Class of 2014