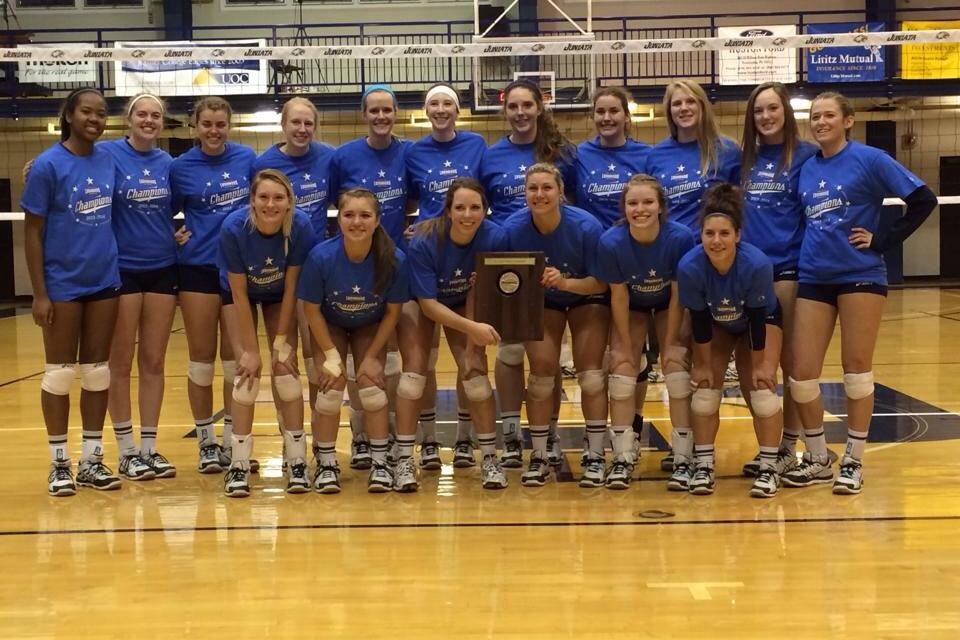 Bryce Arnold
Program of Emphasis: Psychology
Hometown: Shippensburg, PA
High School: Shippensburg Area Sr High Sch
Why I chose to attend Juniata: I chose to attend Juniata because it is my home away from home. It a place of so many wonderful opportunities as well as having some of the most amazing people I have ever met. This environment is a dream come true type of place. Let's not forget the volleyball program either though. They have both focus and determination and it was the perfect fit all around for me.
Varsity Sports: I am a member of the women's volleyball program. I am an active participant and player.
Most Interesting Class: My favorite class would definitely be anthropology. I used to want to be an anthropology major and this class allows me to experience it still somewhat. Also, I absolutely love culture and people and looking at the differences in all societies around the world.
Favorite Faculty Member: My coaches, Heather Pavlik as Steph Strauss, make a daily difference in my life. I have had a lot of troubles both family and personal health issues and they never allowed me to feel alone throughout it.
Thank you!

I want to thank all of you for this scholarship. Without it I would not be able to attend such an amazing institution. This school is my second home and I couldn't imagine being anywhere else. Without your support I wouldn't be able to get such a great education, as well as live out one of my dreams as a Juniata volleyball player. Words couldn't describe my gratitude for all you do.
Bryce Arnold
Class of 2016