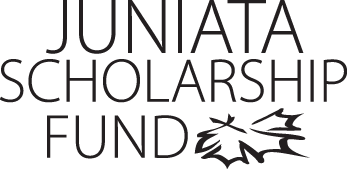 Melissa Rutherford
Program of Emphasis: Early Childhood Education w/ Special Education
Hometown: Phoenixville, PA
High School: Phoenixville Area High School
Why I chose to attend Juniata: I chose to attend Juniata College based on the academics and sports aspects of the school. This school has a very good education department, which is what I truly want to study in life. I also liked the fact that I would be able to play a sport here, but still have academics come before anything. The size of the campus was also something that attracted me to come to Juniata, because I like how small it is and the individual attention you can be given if necessary. Another reason is that an alumni from Juniata College told me about the school and thought it would be the perfect fit for me.
Varsity Sports: I play field hockey here at Juniata College and the position I play is midfield or defense.
Most Interesting Class: I think the most interesting class I have taken this year so far would have to be Young Adult Literature, because of the types of books that we read. In this class you will read a variety of books and have discussions about them, but the books are books that young adults would be reading. For example, we read two of the Harry Potter books. It also helped me to expand the types of books that I read and I have come to like some of the books that we have read in this class.
Favorite Faculty Member: I think that Professor Beckenbaugh has made a difference in my life, because she was there from the start and has helped me along the way. If I never need any help on anything, I know that she would be willing to help out in any way that she can. She also is my advisor, which she has done a really great job on helping me to make sure I am on track to graduate and taking classes that I want to take. She is just a really sweet and caring woman who just ultimately wants the best for her students.
Honors Received: I was invited to join The National Society of Leadership and Success, Sigma Alpha Pi.
Thank you!

I truly appreciate this scholarship that was given to me, because without it I probably would not be studying at Juniata College currently. The tuition for this school was on the higher end than some of the other schools I was looking at, but with receiving this scholarship it allowed me to look at academics and sports to base my decision on which college to attend. Thank you for this scholarship, I truly appreciate what it has done for me and my family.

Sincerely,
Melissa Rutherford
Class of 2016