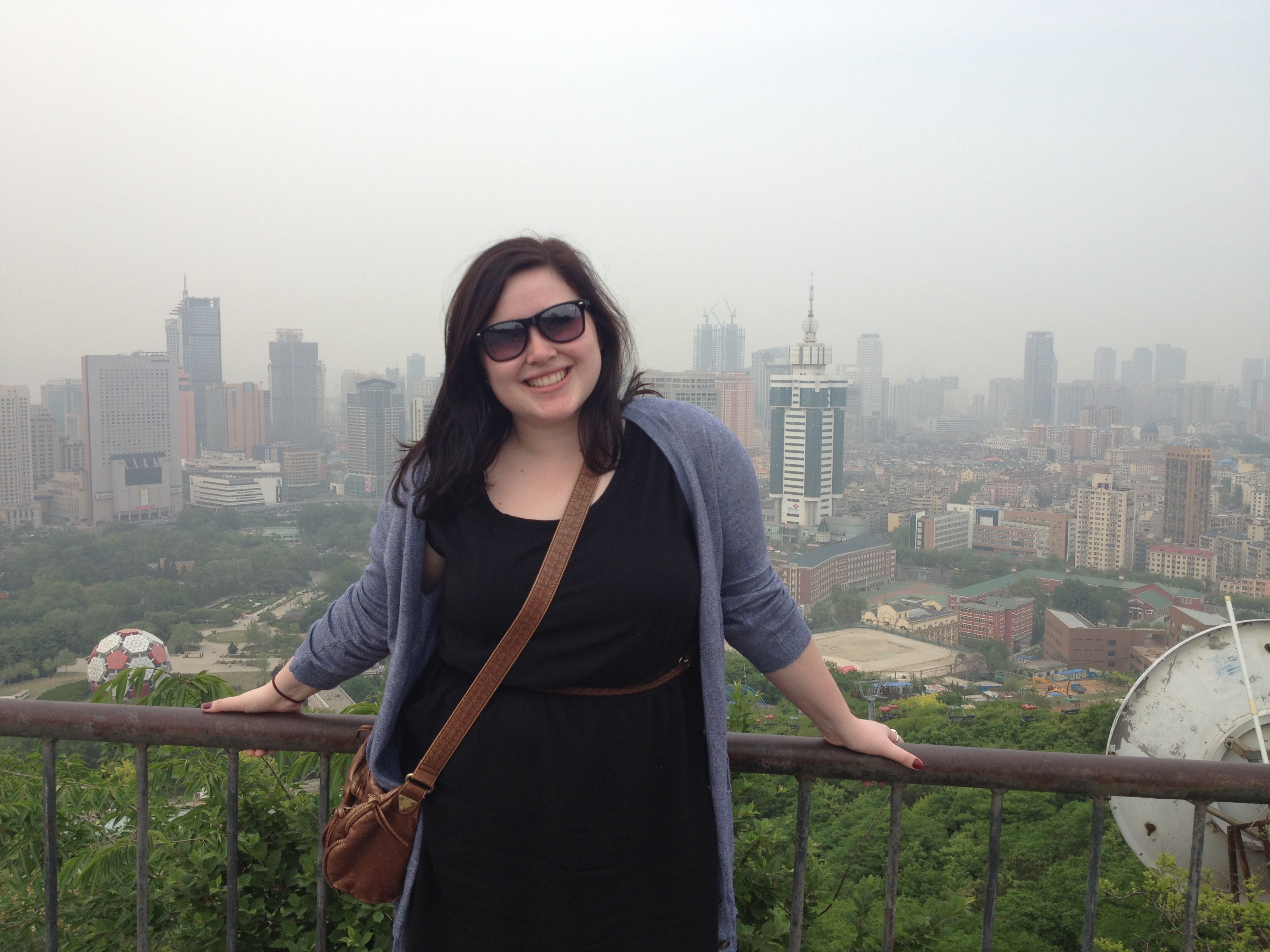 Elizabeth Britney
Program of Emphasis: Chinese Studies
Hometown: Middle Haddam, CT
High School: Mercy High School
Why I chose to attend Juniata: I chose to attend Juniata for the study abroad opportunities. In my time at Juniata I've traveled to China twice - once for the two week summer program and then while studying abroad my entire junior year. I can't imagine my college experience without those opportunities, and Juniata made them possible.
Internship: I'm part of the Bonner Leadership Program, which stresses students participating in community service throughout Huntingdon and getting more involved in the community. I volunteered at Westminster Woods, which is an assisted living/nursing home facility very close to Juniata.
Travels Abroad: For the 2012-2013 academic year I studied abroad in Dalian, China, and without a doubt it was the best part of my college experience. Not only was I able to improve my Chinese tremendously and learn a lot about the culture, I was also able to meet people from all over the world, and those are friendships that I'll have for the rest of my life.
Most Interesting Class: This year the most interesting class that I've taken would be History of the People's Republic of China, which is an upper level writing-based seminar with Dr. Stiffler. As a Chinese Studies POE this topic is, of course, interesting to me, and I've enjoyed working on my research project for the class.
Favorite Faculty Member: I've had a lot of great professors at Juniata, but the two that have impacted me the most are Dr. Doug Stiffler and Jingxia Yang, my Chinese history professor and Chinese professor respectively. They've helped me take my interests in China and the Chinese language to the next level and are fantastic resources who are always available when I need help, regardless of the nature of my problem.
Thank you!

Receiving this award has been critical in allowing me to attend Juniata, especially in the final two years of my time here. My situation at home has been difficult due to an illness in my immediate family. Without this support, it is possible that I would have had to stop going to school here and take a break from my studies. I'm extremely thankful that even though my family's financial situation isn't fantastic that I can still pursue what I'm passionate about and not have to worry (as much) about student loans after graduation.

Thank you again,
Elizabeth Britney
Class of 2014