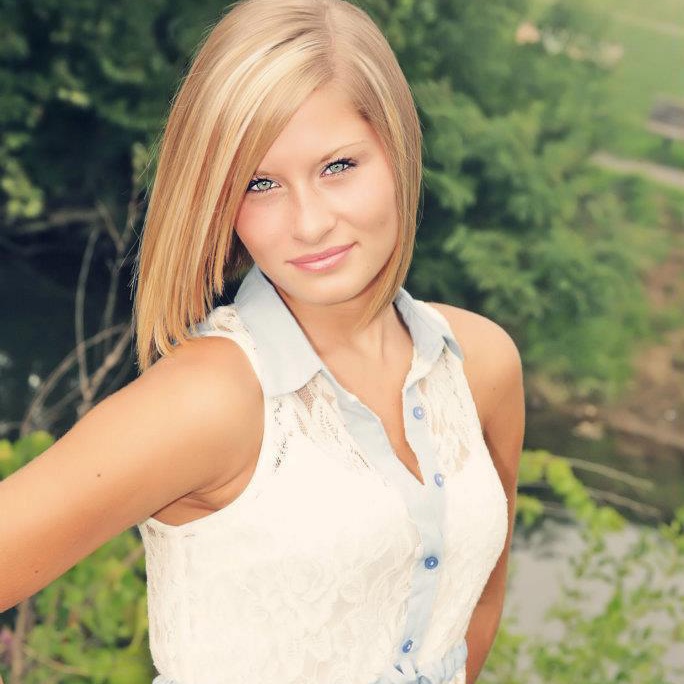 Madison Hileman
Program of Emphasis: Psychology
Hometown: Altoona, PA
High School: Altoona Area Sr High School
Why I chose to attend Juniata: I chose Juniata College because it is a family tradition. My great grandfather, John Wolfe, played football here, and my older sister, Breanne Hileman, just graduated from here last year. Along with this school being a family tradition, I also chose this school because it has such a beautiful and welcoming campus.
Clubs and Organizations: Caring For Kids with Cancer is a club that I joined a few weeks into the semester. This club is new to Juniata this year. As of right now we are fund raising. I am selling "CFKC" bracelets to help bring money to the club.
Most Interesting Class: The most interesting class that I have taken this year was World Literature. I did not think that I was going to like this class, but after a few weeks I loved it. It helped me understand new cultures, and think about them in a different way, rather than a more "american" or ethnocentric way.
Favorite Faculty Member: Kathy Jones, my general adviser, has made a difference in my life. She has helped me greatly with my transition to Juniata College. I appreciate all of the time she takes to help me, and she is always in a pleasant mood. I can go to her with any problem, even if it is not academically related. She has created a very trusting, and comfortable environment for me.
Thank you!

Receiving this scholarship was an honor. It was so helpful to me because it allowed me to come to Juniata College. Since the cost of tuition is so high, I really needed a scholarship to help me out with the cost. This scholarship was a great help and helped make my dream of going to Juniata come true. Without this support, I would have struggled to find money to pay for college, so I am very grateful that I was awarded this scholarship.
Madison Hileman
Class of 2017