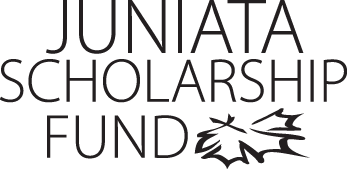 Garret Pettyjohn
Program of Emphasis: Accounting
Hometown: Warminster, PA
High School: William Tennent High School
Why I chose to attend Juniata: I chose Juniata College not just because of what the school had to offer for me academically. I chose Juniata because it was the ideal atmosphere to be successful no matter what situation I was in. Everything seems to flow smoothly when things are perfect. When things take a unexpected turn it can be hard to get back on two feet. Being at Juniata has made me realize what a wonderful support system I have through professors, coaches, advisers, counselors, as well as my teammates and friends. At any other institution I don't think I would feel as comfortable through times when my life seemed perfect or when my life took an unexpected turn that may have changed the outcome of my college education. I felt that Juniata would direct me towards the path that I would want to follow for the rest of my life. Over the first two years of my time here at Juniata, it has done more then that.
Varsity Sports: Football Defensive Line Nose Guard
Most Interesting Class: The most interesting class I have taken this year has been Art of Public Speaking. I have never been shy of speaking in front of large crowds,but I have had trouble with expressing my thoughts. This class has helped me gather my thoughts and voice them in public very fluidly.
Favorite Faculty Member: The one staff member that had made a difference in my life has been Professor Wei-Chung Wang. I have taken a couple of his classes and he has gone out of his way to help me not only pass these classes but to find answers about career choices, internships, and what extra class I should take that could help me in the future. His door is always open and he is more than willing to talk to anyone that needs advice.
Thank you!

Class of 1976,

Just saying thank you is not enough to express my gratitude towards the fact that you have all have given me an opportunity to reach my goals as a student-athlete. I am very grateful for the Juniata Scholarship Fund that your class has provided me. This has allowed me to attend and continue my education at Juniata College. Without this fund, I would have chosen to attend my second choice. I would have not felt comfortable with going with any institution besides Juniata. This scholarship means that I am able to attend the institution where I want to continue my education, play collegiate football, and grow as an individual. I know now that I have made the right choice. Thanks to your classes contributions to the Scholarship Funds, I don't think I could be in any better position to succeed. I hope that I can contribute to the Juniata Scholarship Fund later down the road and help another young individual achieve their goals.

Sincerely,
Garret Pettyjohn
Class of 2015