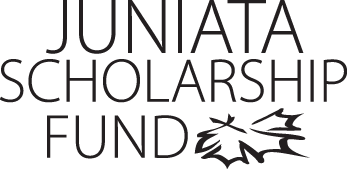 Erica Jackson
Program of Emphasis: Spanish/Hispanic Cultures
Hometown: Ebensburg, PA
High School: Bishop Carroll High School
Why I chose to attend Juniata: I chose to attend Juniata College because I felt the sense of community as soon as I stepped on campus for the first time. I felt that the students really loved attending Juniata, and upon learning more about the school, I knew that it would be a great fit for me. In addition to the strong academic programs, interesting professors, and unique traditions, I knew that Juniata was the right choice for me.
Clubs and Organizations: I am co-president of JC Downhill, a club for skiers and snowboarders. I helped plan and organize our big trip to Killington, Vermont, which occurs during the winter break. I am also organizing some weekly trips to local ski resorts. We also organize transportation to make the ski trips possible for students who may not have access to transportation to a ski resort during the academic year. I have also served as Treasurer in the past, where I had the same role, in addition to taking care of the club's finances. I have recently become a member of Spanish Club, which exposes students to different aspects of Latin American and Spanish cultures. I attend the events the club holds, and volunteer my time when I can. I also helped plan Immersion Day, which is when the club goes to the Field Station at Lake Raystown and we are only allowed to speak Spanish the entire day. Games, traditional foods, and singing are a part of this wonderful experience.
Travels Abroad: I studied abroad in Orizaba, Mexico for ten weeks during the summer of 2012 and in Seville, Spain for the 2012-2013 academic year. In Mexico, I lived with a wonderful host family that gave me a taste of daily life in Mexico. My host siblings showed me many parts of the city, took me on hikes, and on a long weekend to Acapulco. My favorite part of my experience in Mexico was getting to know the people and the city. Living in Seville was another amazing opportunity that Juniata enabled me to have. I also lived with a host family there, where I was able to learn about Spanish culture. I traveled to several different countries during my time in Spain, including Switzerland, France, Portugal, Italy and Morocco. All of my experiences traveling were wonderful, but my favorite part of my study abroad experience in Spain was attending the Seville Fair in April. The festivities were incredible, and the whole city was celebrating for an entire week. The women were dressed in "trajes de flamenca" or their flamenco dresses, the men were dressed in traditional garb and there were horses and carriages in the streets all week. There was also an area with attractions and games for the children to enjoy.
Most Interesting Class: Women in Hispanic Fiction is the most interesting class I have taken this year. In the class, we explore the role of women in Hispanic works of literature, and it has opened my eyes to a whole new side of fiction. The readings are always interesting and challenge me to think about something new. It is a class that will prepare me to further my education, as well as being my favorite class this semester.
Favorite Faculty Member: Dr. Amy Frazier-Yoder has made the biggest difference in my life. She is my advisor, and is always supportive of my decisions. She helped me when I decided to change my career path rather suddenly. She has also influenced me to continue studying the Spanish language. The classes I have taken with her have been challenging and have caused me to think about aspects of Latin American culture that I may not have given much thought to otherwise, but are now very important to me.
Thank you!

Dear Class of 1956:

Thank you for giving back to Juniata students; it is very much appreciated by all who receive these scholarships. I am very thankful for the financial assistance of the scholarship, because it has made Juniata affordable for me throughout my time here. Without the aid of this scholarship, I would not be able to attend Juniata College. Since I have received this award, I have been able to challenge myself as a scholar and grow as a person in ways I never would have imagined only four short years ago. Attending Juniata has been a life-changing event for me, and I could not even imagine where I would be if it was not for the financial support you have provided for me. I would like to thank you again for your generous donation.


Gratefully,
Erica Jackson
Class of 2014