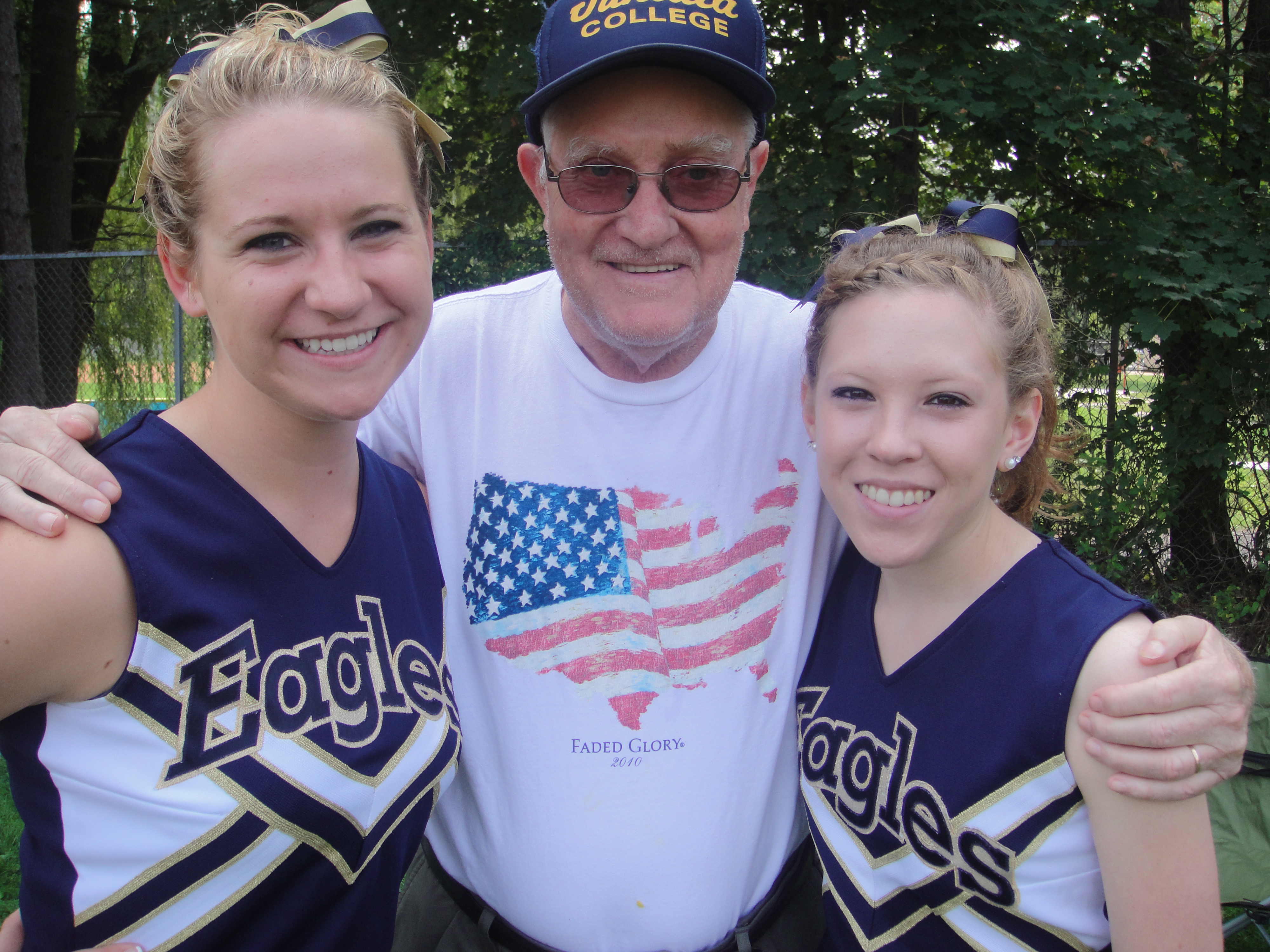 Molley Stapleton
Program of Emphasis: Biology/Pre-Medicine
Hometown: Tyrone, PA
High School: Bellwood-Antis High School
Why I chose to attend Juniata: I chose Juniata because I really felt a sense of belonging here. After having the cheerleading coach contact me, professors reaching out during a visit and this scholarship offer, I knew God was calling me to be a part of the Juniata community.
Clubs and Organizations: Resident Assistant, CWS Lab Leader, Eagle Ambassador, Admission Blogger, HOSA, National Society of Leadership and Success, JC Concert Choir
Varsity Sports: I'm a third year flyer in Cheerleading.
Internship: Altoona Family Physicians 240-hour Internship. This experience was mainly shadowing. I had the opportunity to shadow resident physicians through all aspects of family medicine. I attended conferences, talks, witnessed births and surgeries, got to assist in simple procedures and was able to meet some incredible individuals.
Most Interesting Class: I think physics would qualify as my most interesting class. Not because it's extremely challenging, but rather because it pertains a great deal to what I would like to pursue as a career in Radiology and it's unavoidable in everything around.
Favorite Faculty Member: Bethany Mickel will always be that standout professor to me. She really took it upon herself to make my time here at Juniata special. Not only did she share the love of the class she taught, but also showed me that there's a host of opportunities at college and the doors are wide open to them. She really made my transition a breeze, while supporting and truly caring 100% of the way.
Honors Received: The National Society of Leadership and Success
Thank you!

Growing up with siblings is a challenge, but being a twin puts a whole other level on the equation. Being compared and having an athletic twin sister is not always the most ideal circumstance, because there's so much pressure on your shoulders to perform and measure up to her accomplishments. She, of course, got athletic scholarships and college offers and I just stood in the wings with my academics. This scholarship, not only helped my parents with paying for our undergraduate studies, but allowed me to feel accomplished and recognized as well. It is really an incredible feeling to be paying less at a private, well-known college as Juniata than I would be going to my sister's state school. Having this scholarship to help pay for my college expenses has been a blessing to my parents and to myself. I now have something to set my own identity from my sister and create my own passion in future dreams through my education.

Gratefully,
Molley Stapleton
Class of 2015