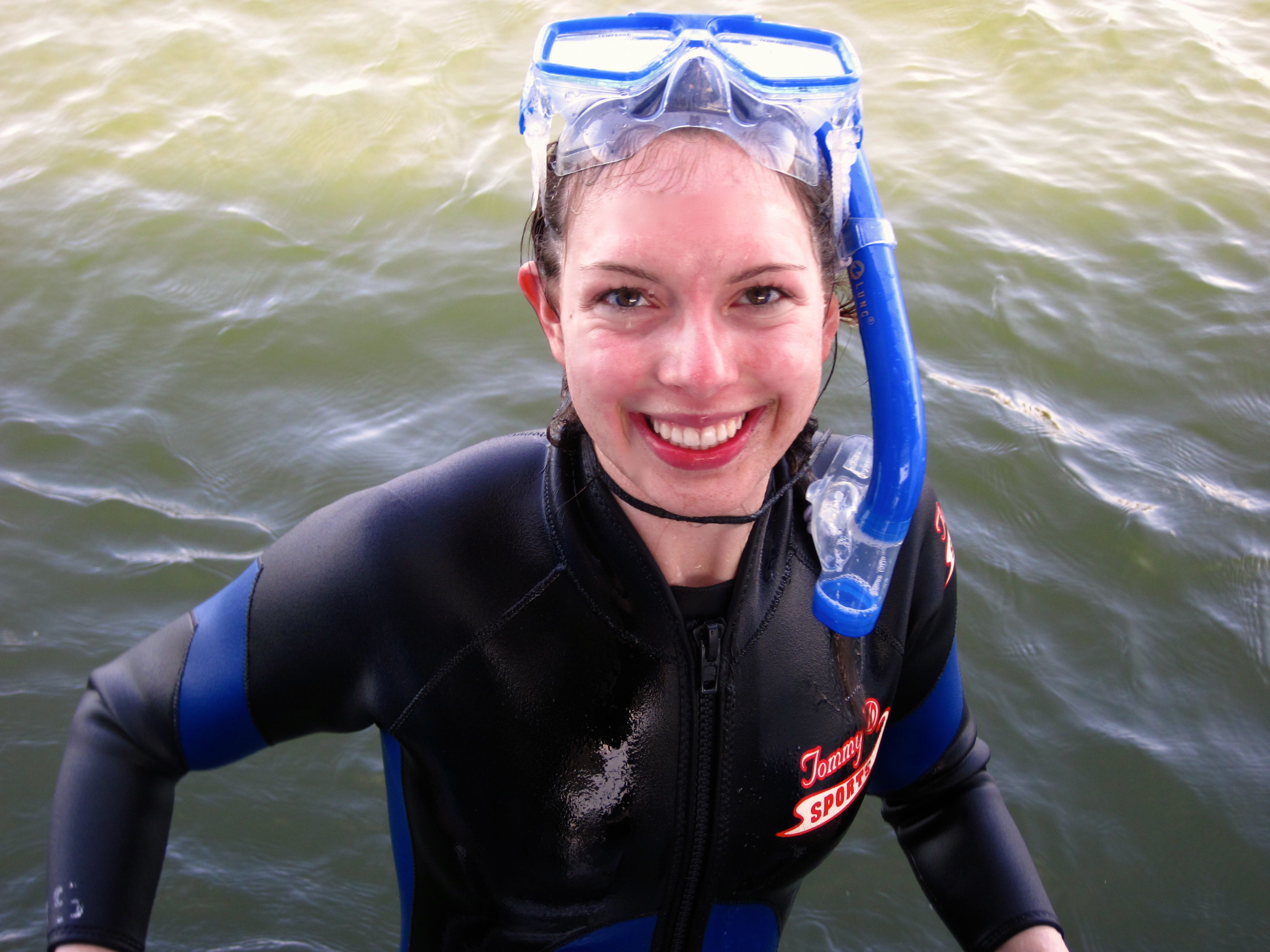 Courtney Bickel
Program of Emphasis: Animal Behavior
Hometown: McVeytown, PA
High School: Mifflin County High School
Why I chose to attend Juniata: I chose Juniata College because of the flexibility of the academics that let me combine my interests of Psychology and Biology into one tailored Program of Emphasis. I also loved the personal community structure on campus where everyone supports each other. I feel like I'm at home when I'm here at college.
Clubs and Organizations: Campus Tour Guide JC Divers Yoga PAWS Archery Club Eagle Ambassadors
Most Interesting Class: The most interesting class I've taken so far this year has been Acting. The class has opened up my perspective on life and how I am able to access the use of my body to express myself. There are elements in this class that I have been able to apply to other classes and it has helped me build my confidence level in front of an audience.
Favorite Faculty Member: Dr. Neil Pelkey has made a difference in my life by providing me with the opportunity to study marine ecosystems first-hand in Georgia and Florida. The experience has given me a greater respect and understanding of how ecosystems work and what is threatening them. It also gave me the chance to swim with endangered manatees, a humbling and beautiful experience that has made me more determined to protect this peaceful species.
Thank you!

Thank you so much for your donations to Juniata College students. You don't understand how much your support means to me. I am extremely grateful and appreciative knowing that there are people like you who understand how difficult it can be for students to pay for an education. Your support means that I can learn and grow into a better educated adult who can contribute to the rest of the world and pursue my dreams.

Thank you again,
Courtney Bickel
Class of 2016