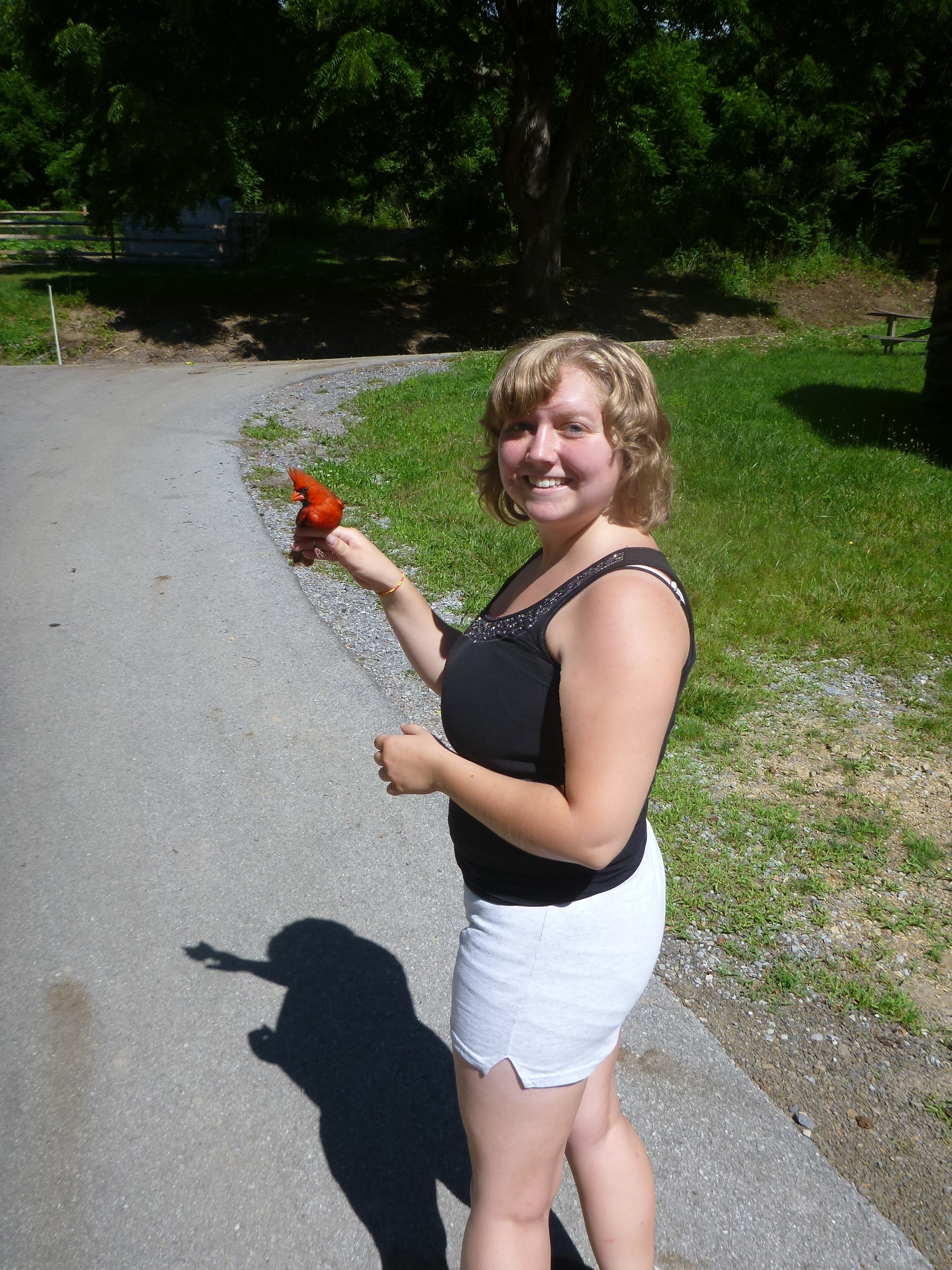 Heather Wetzel
Program of Emphasis: Wildlife Conservation
Hometown: Harrisburg, PA
High School: Central Dauphin High School
Why I chose to attend Juniata: I chose Juniata College because of the Wildlife Conservation program that is a fast track to becoming a certified Wildlife Biologist. I will be studying at the Raystown Field Station Spring '13, which was also a huge incentive to attend Juniata.
Clubs and Organizations: Planting Seeds Christian Ministry Board Social Dancing German Club Zoology Club Student Food Initiative
Internship: Land Preservation in Bonn, Germany. We maintained the natural flora and fauna of greater Bonn. This was done by mowing fields and actively planting fields with native flowers and the like. We also had a project of working on a fence that prevents amphibians from crossing a main road.
Travels Abroad: Summer '12: Münster, Germany. I was there for a month to take intensive language courses. I stayed with a host family. It was my first immersive experience, so it was a great test of my German. I met a lot of people from all over the world. It was so fun to be speaking German, of all language,s with people from Ecuador! Fall '13: Bonn, Germany for 4 months. I had an internship with the Biological Station of Bonn. I was their first American internee that the station ever had, though the program I went thorough, Educational Programs Abroad, hopes that more exchange students can work there in the future. Since this time learning more of German wasn't the main focus, it was a good chance to really observe German culture. Though my coworkers took it upon themselves to become my new German teachers.
Most Interesting Class: My 'Kunst und Kultur'(Art and Culture) class here in Bonn, Germany. It is one of two classes (taught completely in German)that I participate in while doing the internship. It is a one-on-one class that includes things I find interesting like art and culture, but also history, religion, and a lot of architecture. One of the most exciting things was visiting a church built by Charlemagne!
Honors Received: Eagles Abroad Scholarship; German
Thank you!

Thank you Class of 1989 so much for your donation! This scholarship has made attending Juniata College more feasible than it would be otherwise. If I didn't have the financial aid then I would be attending a different college, all the while wishing that I was at Juniata. But thanks to the scholarship I will one day be a proud Juniata graduate.
Heather Wetzel
Class of 2015