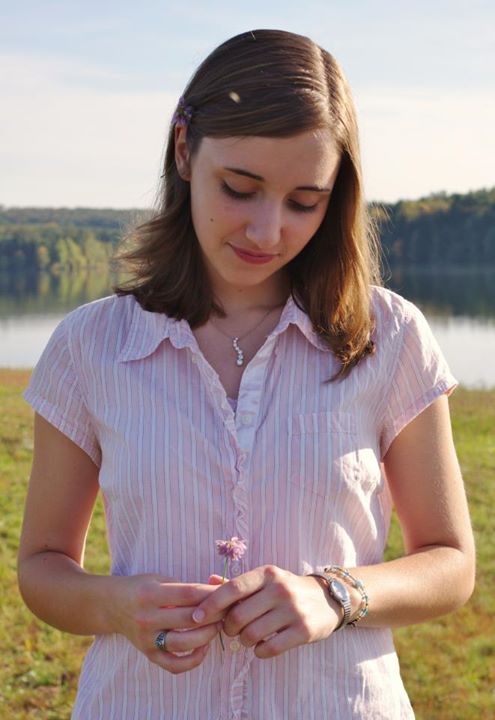 Lauren Steigen
Program of Emphasis: Chemistry
Hometown: Glenville, PA
High School: South Western High School
Why I chose to attend Juniata: I chose to attend Juniata because it was the only college where I felt "at home." I love the small close-knit community, and the science program is great for chemistry majors.
Most Interesting Class: This year, my most interesting class has been Intro. to Inorganic Chemistry because it was way more than I thought it would be. It's definitely a challenge, however I know it's what I want to do.
Favorite Faculty Member: Professor Wingard has made a difference in my life because her classes are what made me decide to minor in art history. Art really is a passion of mine and I never want to part with that aspect of my life. Professor Wingard showed me that I don't have to give up what I love, just because it cannot be my major.
Thank you!

I was blessed this year with a scholarship due to the generous class of 1945. As my parents cannot afford to help me pay my college tuition, this scholarship truly means the world to me. Without it and without you, I wouldn't be here at Juniata today. As I write this thank you, I am privileged to sit here in my dorm at this desk. It's a beautiful day on campus and although my classes aren't always the easiest, I am so grateful to have this chance to make something of myself and to better my future. From the bottom of my heart, thank you.

Sincerely,
Lauren Steigen
Class of 2016