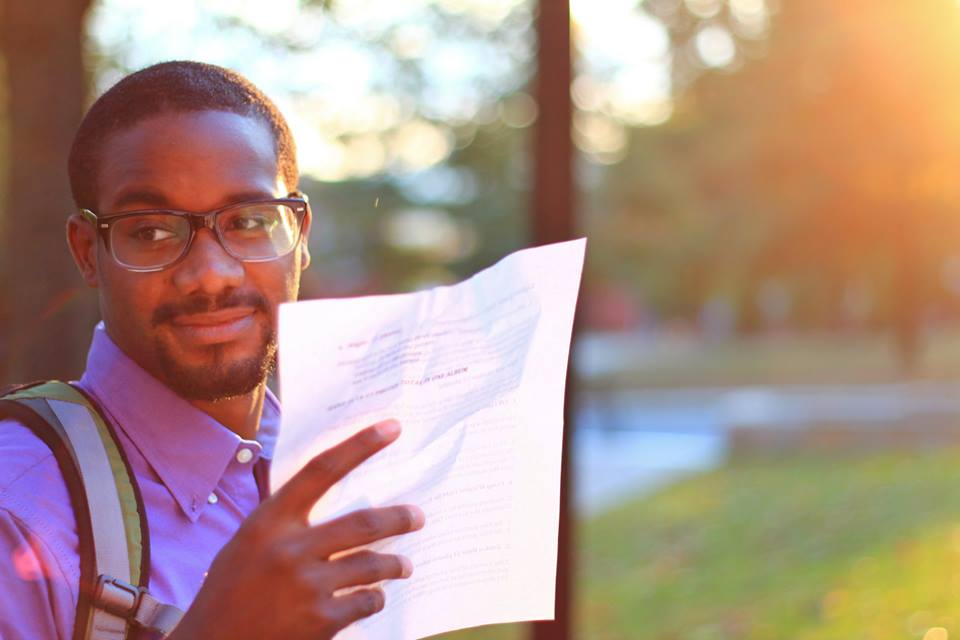 Schuyler Beauvais-Nikl
Program of Emphasis: Social Work
Hometown: Denver, CO
High School: Jefferson County Open High Sch
Why I chose to attend Juniata: Amie Park, one of Juniata's admission counselors, came to my school and presented to a small group of kids interested in what the school had to offer. I really listened to her and decided, contrary to my mother's choice (due to the fact I never went to a school that operated based on grades before) that I would apply to go to college at Juniata. You see our first choice was Hampshire College because it was set up almost exactly how my high school was set up. There were no grades, instead you had to write written evaluations in order to get credit for classes. This was the exact same way my high school operated. But, I went on a college road trip with my friend Andrew, and when we got to Juniata College it all but sealed the deal. The campus was great, the students were great, and the professors really seemed like they really cared about the students just like my Advisors did at my high school. When we went to Hampshire College, it just wasn't the same community feeling and the professor felt way more hands off.
Clubs and Organizations: AASA- Just a regular meeting attendee Catholic Council- Co-Chair of Empty Bowls three years Communication and Media Club- Treasurer two years JAB- Planned Mountain Day 2011 Social Work Club- active member
Internship: I did an internship in the summer of 2013 at Baltimore Crisis Response, Inc. I received the great opportunity, while there, to do case management with up to five clients. I got to learn a lot about what social workers encounter in the actual field.
Travels Abroad: I went on the Business in China trip. The highlight was experiencing the culture and learning about all the different ways business works globally.
Most Interesting Class: Quantitative Methods. I found this class interesting, because the professor is so excited about what he teaches, and even though math is my weakness I am able to learn and do well with his style of teaching. It is also interesting in the fact that a lot of the projects deal with real life mathematical issues.
Favorite Faculty Member: There are so many, but a big one is Professor Judy Katz. Judy Katz, from my freshmen year really demanded excellence from me; and it was at a time when I was overwhelmed with the work load of college and time management. Judy really stuck with me and supported me and challenged me to do my best at all times. I knew that if I was going to make my college career successful I had to have her as my secondary advisor, and she has had a huge hand in making me who I am today. All my success I attribute to her support and confidence in me. It has been amazing to be her advisee.
Thank you!

"I can no other answer make but thanks, and thanks; and ever thanks."-William Shakespeare

I just wanted to take the time to say thank you so much from the bottom of my heart. I have had such amazing, unforgettable times here at Juniata! And it would never have been possible without your gracious support. Because of you I had the chance to study in China, had a summer internship, had the chance to study the major I really love, create incredible friendships and networking connections, meet so many people from different backgrounds, whether that be falling in love with an amazing girl from Tajikistan or having deep discussions with my best friend and roommate from South Korea. It has all been such a priceless experience that you have helped make affordable for me! Again I just want to thank you so very much! And know I am forever indebted to you. I plan to follow your example and give back to the Juniata Scholarship Fund when I graduate.

Thank you again!

Sincerely,
Schuyler Beauvais-Nikl
Class of 2014