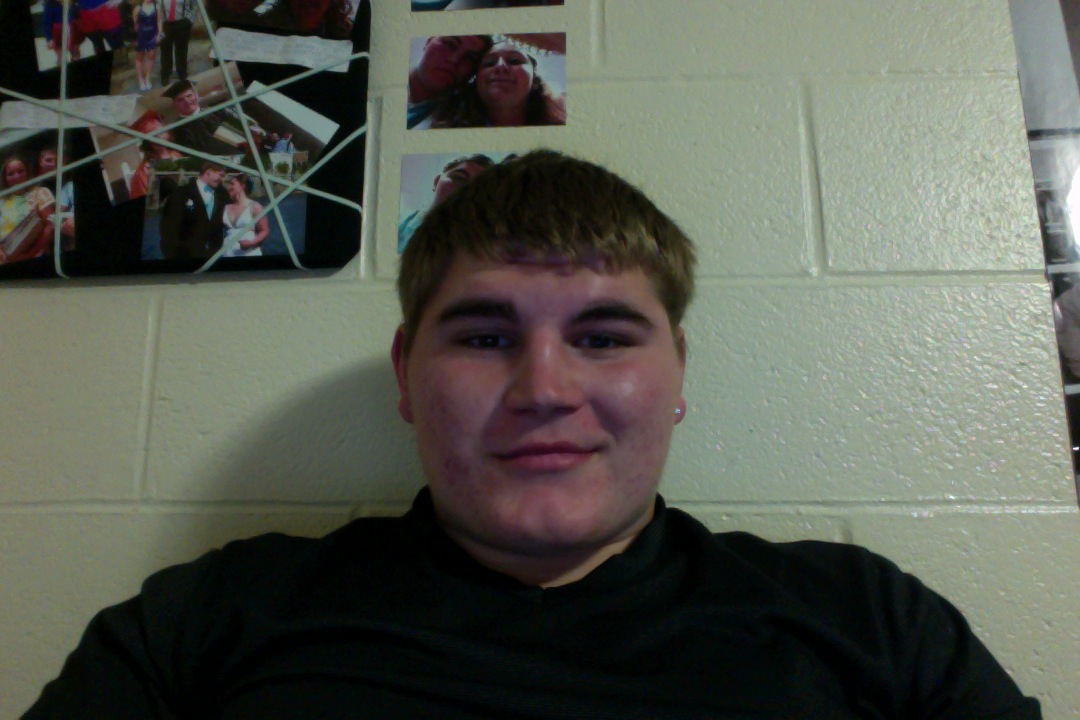 Brent Sterner
Program of Emphasis: Engineering Physics
Hometown: Duncannon, PA
High School: Susquenita Jr-Sr High School
Why I chose to attend Juniata: Because I could play football and it was a low tuition.
Clubs and Organizations: Varsity Club-Club member Student Council-Member Spanish Club-Member Special Olympics buddy
Varsity Sports: Wrestling, Heavy Weight Football, Offensive Line and Defensive Line
Most Interesting Class: My most interesting class is probably physics class because we do so many interesting labs.
Favorite Faculty Member: I would probably have to be one of my football coaches because they are always so personal with you.
Thank you!

This scholarship really means a lot to me, because if I didn't have this scholarship I probably would have attended a different school. I came here because of the financial support. Thank you so much for the financial support. I am so honored to have it.

Sincerely,
Brent Sterner
Class of 2017