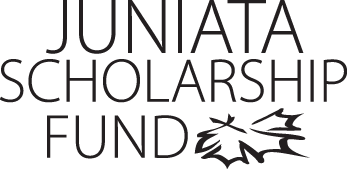 Corey Lacey
Program of Emphasis: Media Communication and Writing
Hometown: Baltimore, MD
High School: Baltimore City College High Sc
Why I chose to attend Juniata: I chose Juniata over my other schools because of the chance to experience something new. I have never lived out-of-state and I have never lived in a rural area. I thought Juniata offered me a chance to thrive in a small environment, but has challenged me throughout the four years to become more open-minded, view the opposing side, and not be afraid to take a risk. Juniata has been a wonderful four years and I would not want to change that at all.
Clubs and Organizations: Freshman Class President African American Student Alliance: President (Fall 2011-Spring 2013) Plexus Secretary (Fall 2011-Spring 2012) Junior Class Secretary Eagle Ambassador
Internship: Plexus Inbound Intern - Co-managed group of 21 incoming students and 5 upperclassmen students - Planned and coordinated visits to multicultural sites with supervisor - Updated Facebook page weekly by creating "Plexus Alum" highlights
Travels Abroad: I am currently studying abroad in Cheltenham, England for Fall 2013. Going to another country has been a rewarding experience. Even though I am in a country that speaks the same language, I have learned how different the culture and the society is in comparison with back home. Through the BCA program, I have the opportunity to see parts of England that I would not have been afforded just traveling here. My classes have been great, especially my Scriptwriting class. The time I spent here has made me more independent and appreciate my education at Juniata a little bit more.
Most Interesting Class: I took an IC course called The History of God at Juniata and at first I did not like it. I thought that the books were terrible and the subject matter was a bit dry. However, after taking the course, I realized that the class helped me become a better student because it forced me to broaden my mind even on a subject that I did not like. Taking the class really was good, despite the discussion questions we had to write for the class.
Favorite Faculty Member: This summer, I had the opportunity to work with Rosalie Rodrgiuez as an Intern in the Office of Diversity and Inclusion. Working with Rosalie has given me insight into working in the multicultural field and teaching me valuable lessons that I can apply to my potential workfield. Rosalie was a great mentor and a fun boss. I am happy that I had the pleasure to work with her over the summer.
Honors Received: Dean's List (Spring 2012-Spring 2013)
Thank you!

The Juniata Scholarship Fund has been extremely generous over the last four years I attended Juniata. My attendance at Juniata would not be possible without the support from this scholarship. I understand the privilege of a post-secondary education in America. Also, this gift from Class of 1964 has taught me that even after I leave Juniata, I will forever be connected to the college.
Corey Lacey
Class of 2014