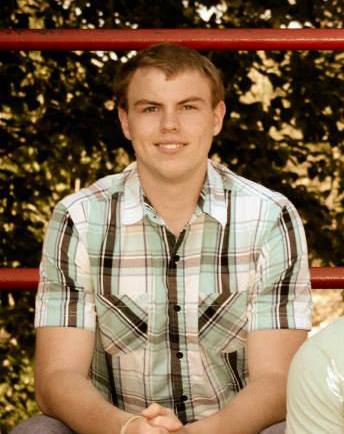 Jonathan Smeal
Program of Emphasis: Mathematics
Hometown: Big Run, PA
High School: Punxsutawney Area Sr High Sch
Why I chose to attend Juniata: I chose to attend Juniata College because of the high academic standards and also because of being recruited by the football team.
Clubs and Organizations: Big Brothers, Big Sisters
Varsity Sports: Football
Most Interesting Class: Minority experience. This class gave me a whole new insight into the different issues of race and ethnicity that, being from a small town, I have never encountered before.
Favorite Faculty Member: Coach Launtz, head coach for our football team. He has always been there anytime I needed assistance, whether it was on or off the field. He is always pushing me to be the best that I can be. He has greatly made a difference in my life.
Thank you!

I would like to say that it is an honor receiving a scholarship from the class of 1973. It is ironic that being a part of the football team the year that we are honoring the '73 team, I also receive a scholarship in recognition of that same graduating class. It has immense meaning to me due to the fact that funding for college from my family is hard to come by, so this is extremely appreciated. Without this financial aid, I would have to get additional loans, making it much more difficult after college to repay all of the debts. Again, I cannot express my gratitude to receive this scholarship from the class of 1973.
Jonathan Smeal
Class of 2016