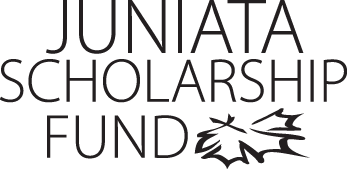 Stephen Estright
Program of Emphasis: Human Resource Management
Hometown: Hollidaysburg, PA
High School: Hollidaysburg Area Sr. High Sc
Why I chose to attend Juniata: I chose to attend Juniata because of the excellent academic reputation that Juniata has. The small class sizes, community, and location in comparison to home were deciding factors in my decision. My sister, Allison Bednash (Estright), is a 2008 alum, and I knew I wanted to attend Juniata after visiting campus several times during that time.
Clubs and Organizations: Juniata Activities Board - Treasurer, 2012-2013 Percussion Ensemble - Member, 2010-2013
Internship: Human Resources Intern - Juniata College, Summer 2012 I assisted with the tasks that the role of Human Resources Assistant typically performs during the time that my supervisor (who is the HRA) was on maternity leave. I handled online job postings, data coordinating, background checks, and other various HR functions as needed. Talent Acquisition Summer Associate - University of Pittsburgh Medical Center, Summer 2013 I provided recruitment support for a division of UPMC that focuses on temporary positions in three different industries: Clinical Services, Nursing & Nursing Related, and Business Services.
Most Interesting Class: Human Resource Management, as it is the one course in my POE that specifically focuses on HR. In addition, the course is taught by Randy Rosenberger, who is one of my favorite professors at Juniata.
Favorite Faculty Member: The faculty of the ABE department, in particular Randy Rosenberger, Kathy Baughman, Pat Weaver, and Wei-Chung Wang. Each has given me a lot of personalized recommendations for professional development, and I have taken classes with all four that have greatly increased my knowledge of business and HR, as well as presentation and spreadsheet skills.
Honors Received: Tau Pi Phi - Business Honor Society
Thank you!

I just want to thank each and every one of you who contributed to the JSF. The funds I received have helped me afford the wonderful opportunities and experiences that Juniata offers its students. Without your generosity, it might not have been possible for me to attend. I am confident that, as a December 2013 graduate, when I enter the workplace, I will remember what Juniata has done for me and give back. It's important that whenever someone in your life does something for you, that you take time to return it.

Sincerely yours,
Stephen Estright
Class of 2014